December 28, 2009
A Christmas Story?
Grandpa watched year-old "Jackson" scoot across the dark wood, dusty floor, anxious to grab bright green and red lights off the Christmas tree, to climb the stairs – spurts of activity, a magnet drawn to things new, different.
Jackson's nearby parents a security blanket, watchful eyes and hands scooping him up and away from hot lights, steep stairs, the unknown, unpredictable aspects of life.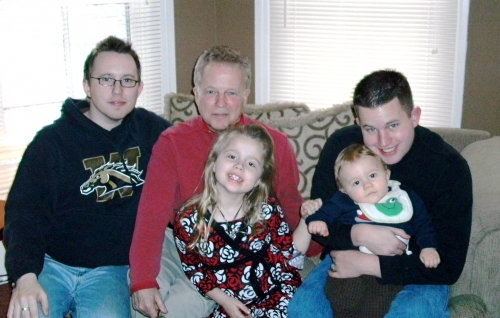 Jackson seemed not to recognize the old man in the red sweater; not part of his circle of faces and voices.
He stared with set lips, unsmiling eyes at Grandpa's funny face efforts, bursting out a single sob when the old man laughed, talked too loud.
"Is this kid intelligent beyond his years, or what? Look at those eyes," Grandpa said to his son, Joshua, Jackson's 30-year old father.
Joshua said nothing; nodding a small acknowledgement, turning back to fast-thumb his Blackberry keyboard, checking emails, Facebook, and the day's sport scores.
Grandpa took it in, thinking of links between ages and generations, between grandson and characters in a book he was reading…a biography of Charles Schulz, cartoonist and creator of Charlie Brown, Lucy, Linus, Snoopy, Schroeder and Pigpen.
Cartoon characters based on youngsters like Jackson?, he reflected.
No, Charlie Brown and Lucy may have looked like small children, but were insecure and neurotic as most teenagers and adults, and why PEANUTS was the top cartoon strip for decades before Schulz's death in 2000.
"My contract says when I die, Peanuts dies," Schulz would say about his comic strip, which made him a billionaire.
An unhappy, lonely man, Schulz kept an emotional wall between himself and his children – thinking the barrier protected his creativity as a cartoonist. Charlie Brown and Snoopy on newspaper print were more important than family distractions. "I put all of me in my characters," he'd tell anyone who asked.
Then Schulz grew old and fragile in the late '90s, with cancer, and strokes: He changed -- physically and emotionally clinging to family, tears welling up in his eyes and down his cheek, when they sought to leave, to be with their own children, in their own homes.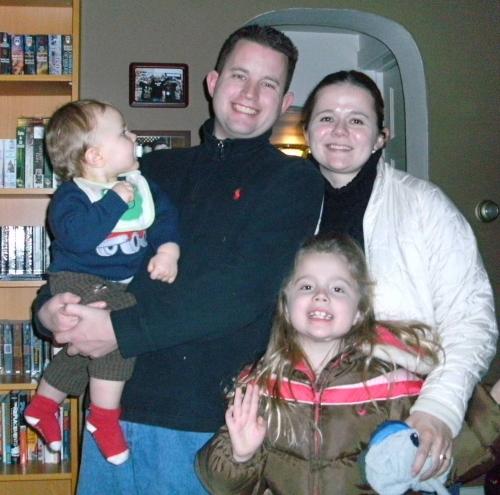 Grandpa drove home from the Christmas gathering, thinking Jackson was fortunate to have his parents, who put arms around him, protected against hot lights and steep stairs; thankful the little boy was no, not, Charlie Brown, or Linus, or Schroeder.
Pulling into the driveway, he thought,
We're born in extreme weakness.
We die in extreme weakness.
And, in between?
Admit your mistakes.
Live in the day.
Remember only people are important.
Try not to trip on the stairs. Or fall on the ice.
Let Lucy keep the football.