March 27, 2018
A Love that lasted: Joanne Woodward and Paul Newman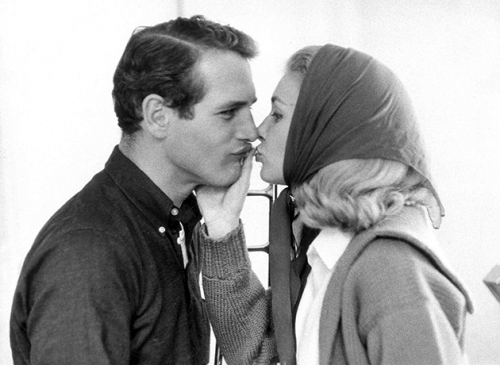 A love that lasted: Joanne Woodward and Paul Newman
"I KNEW THAT MOTORCYCLE SOUND!"
by jim richmond
My secretary in Greenville,SC in the mid '80s, grew up next to local, buddying actress Joanne Woodward, in the piedmont corner of the state not far from Ashville and the mountains.
"Oh, I'd hear that motorcycle noise in the middle of the night. I knew her young gentleman Paul was arriving!," she loved to tell me (and others) with a laugh.
Yes. THAT Joanne Woodward. Famous actress later, who would be married to actor Paul Newman for 50 years, til his death in 2008.
People would ask Newman: "Must be tempting to work with all those beautiful young starlets!."
He'd flash those crystal deep blue eyes and respond: "I have steak at home. Why would I want hamburger someplace else?"
They frequently said they were made for each other.
Now 88, suffering from Alzheimer's, she does not remember her husband.
But their love and legacies live on in many ways.
Newman and his daughter started their own food business, based on family recipes.
I still buy Newman's Italian Dressing. A little pricey. But there is no better.
And the Newman family have donated ALL profits from the business, some $700 million, to charity.
Lots to like and admire about the Newman family.