June 20, 2019
Leila's Lawn Chair Summer Concerts Continue
LEILA CONTINUES FREE OUTDOOR
"BELIEVE IN BATTLE CREEK" MUSIC CONCERTS
Leila Arboretum's outdoor Rustic Stage will come alive again Thursday evenings this August, with a series of four "free" concerts, featuring an exciting range of music talents and audience interests.
In 2017, with key funding from the Battle Creek Community Foundation and the DeVries Partner in the Arts Grants Program, Leila Arboretum planned and launched the four Thursday evening series of concerts around the theme "Believe in Battle Creek."
In the past, the concerts have featured the Cereal City Concert Band, a performance by the Sojourner Truth Youth Choir as well as others.
The concert evenings have been an audience success and a charitable collaboration with other local art organizations since on most Thursday evenings proceeds from refreshments and a raffle were split between Leila Arboretum and its co-host charitable organization, including Sprout Urban Farms and the Battle Creek Music Center.
Here is a schedule of the concerts. All are free, and run from 7 to 8:30 p.m. and refreshments, soft drinks and beer will be available for purchase. Remember to bring your lawn chair or blanket.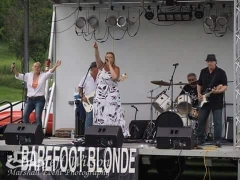 Barefoot Blonde – Thursday, August 1st -- A powerhouse female vocalist with a tight rock and roll band backup.
This group has been a popular attraction at Leilapalooza in past years. "You won't want to miss this Thursday evening from the Rustic Stage at Leila Arboretum. Charitable beneficiary: Sprout Urban Farms.
Bobby Holly and Sonny Holley's Motown Band – August 8thst -- Since the mid-1970s, local activist, former federal center employee and preacher Bobby Holly has put on a "Chuck Berry" style rock and roll show at scores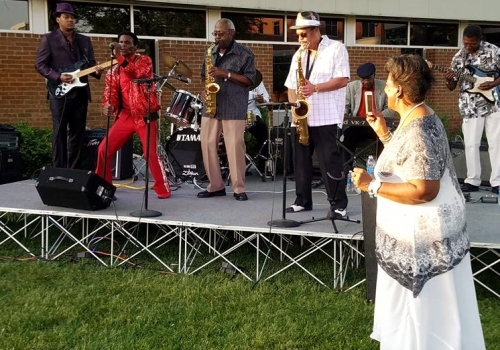 of locations, with five backup musicians usually draws hundreds of local and area lovers of his music, his moon-walk-style dancing, and his excitement. Charitable beneficiary: Kingman Museum of Natural History and Science.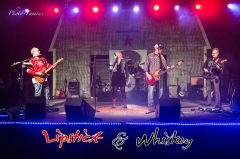 Lipstick & Whiskey – Thursday, August 15th – a popular country and western band that has proven appeal to many in Battle Creek. Charitable beneficiary: Leila Arboretum Society.
Cereal City Concert Band – Thursday, August 22nd -- Perhaps the genesis group and motivation for Leila's Thursday evening concert series. The group performs big band and patriotic music that appeals to the largest audiences, especially senior citizens and couples who enjoy just bringing their lawn chairs, or their blanket, for a delightfully casual evening of musical memories and inspirations. Charitable beneficiary: Leila Arboretum Society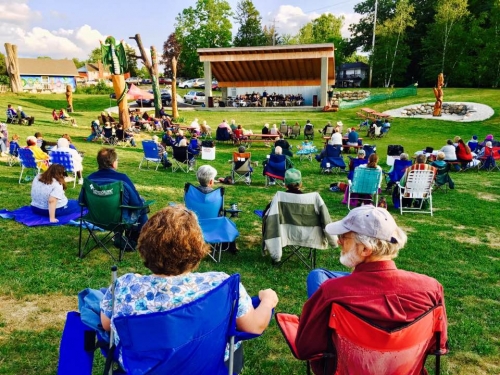 These groups expand the genre of music brought to Leila's Rustic Stage.
Individuals interested in donating to support the series or would like to volunteer one evening call Jerry Tilmann at 269.924.6951.