December 20, 2010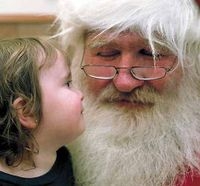 Learning From Our Failures At This Christmas Time
As bad as things seem, for so many in America, at this Christmas, times WILL get better. They almost always do, if we take one day at a time, and keep moving forward in life.
All the whining about the U.S. being in "death throes," mirroring the decline and fall of the Roman Empire, leaves me nothing but bored and depressed.
Who needs it? And, I don't believe it for a minute.
Wasn't it just a few years back when we were ready to throw General Motors and Ford Motors into the trash heap of history?
Today? I'll take a new Ford, for quality and technology, over a Toyota, any day.
There's a grand tradition in this country of getting up off our ass*s, cynching up our pants, going back to work, and surprising people with our resilency, and our come-from-behind attitude.
We just like to bit*ch about things.
Orville Wright got kicked out of grade school.

Henry Ford went bankrupt four times.

The copy machine was rejected 10 years before the Xerox machine was finally introduced.

The fax machine failed when invented in the 1840s.

The Apple Newton PDA tanked when introduced; but many of its components are included in the tremendously successful I-Pad.

President Harry Truman had a lower popularity rating that Barack Obama – the joke of the day was: "To Err is Truman."

Yet Truman went on to deal with the Korean War, the birth of the nation of Israel, created the Department of Defense – and is today considered one of our top 5 or so U.S presidents.
Merry Christmas. Wanna join me in making it a good year?
December 14, 2010
Downtown Bus Stop Blues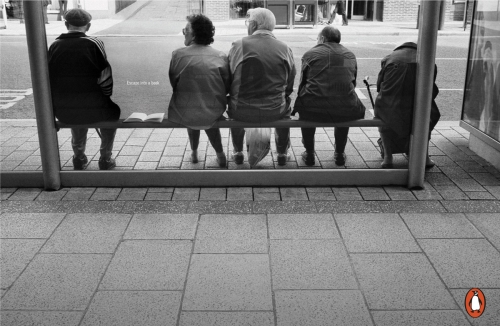 She sat huddled, alone, in a corner of the clear plastic, doorless hut, a sharp , bitter wind blowing under the cigarette butt, trash hewn benches, chilling the feet of those waiting for the public buses.
The young woman wore dark glasses, dressed in a bulky brown jacket, winter scarf, sock cap pulled down below her ears to eye level. She appeared withdrawn, tiny, confused ... afraid.
Her grimy, off-white tennis shoes and thin, summer weight, brown cotton pants dripped melting snow when she moved. Wet stains crept up her pant legs to the knees.
One hand and arm clung tightly to a small bag, stuffed with a blanket.
The bag suddenly moved on its own, and she quickly adjusted the blanket, and slid to the end of the bench, avoiding two old men who'd joined us.
"You OK?" I asked.
She sensed the object of my concern, gently pulling back the blanket from top of the bag.
Out popped the homely, bugged-eyed head of a small pug dog.
"You know my cat died this morning. My dog is sick, too. I'm taking him to the vet in Athens," she said. "PLEASE don't tell the bus driver," she implored.
"Athens?" I replied. "That's 12 miles beyond Beckley and the end of your bus route. How're you getting there?"
"I'm gonna walk. My vet is cheap. I don't mind," she said, removing dark glasses for the first time, tears welling-up above rose-hued winter cheeks.
The men watched, listened.
One laughed, commenting to his pal. "Nothing special. I used to walk to the Marshall jail."
He took a swig from the sack, passing it to his friend.
Buses arrived, and we fled to our own, and our own lives.
I wondered later if the girl and her dog made it to Athens.
In the winter air and wet clothes.
And what I might have, but did not, do for her.
November 09, 2010
"I'LL GET YOU, MY SWEETIE!"
I'm not surprised Margaret Hamilton also taught elementary school. She looked, acted, in OZ like many teachers I had in grade school during the early and mid-'50s -- with several very notable exceptions. (Not that I or my twin were exactly at the 'head of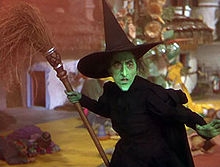 the class'.)
Have you noticed some elementary school teachers treat adults like children?
A little condescending. A little prescriptive.
A little too much parsing of an adult topic into simple concepts and outcomes.
My best bud from the 80s, (I ran 8 miles at 5 a.m. with him for years) was married to such a teacher.
Every Friday night, she would carefully write out a long " Weekend Honey Do" list for him and post on the frig door. He had to get it done by Sunday evening. Period.
She withheld many things from him, if he was derelict in his duties.
One Sat. she woke to her own life lesson.
During the night, he'd left. Permanently.
Had wiped her "assignments" from the frig door.
Left her his own version of a Saturday "To Do" list.
There's more than one lesson in this true story.