May 10, 2015
Momma's Boy
Mother's Day Reflection:
Momma's Boy
My mom died 12 years ago.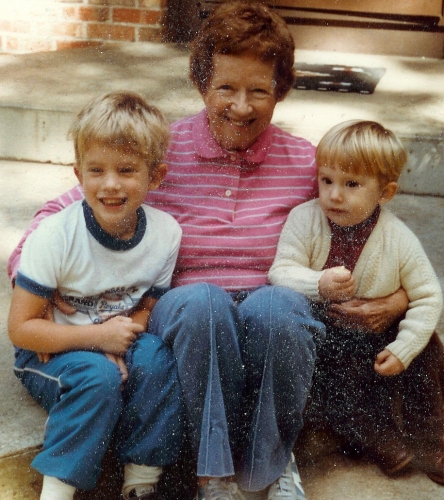 But, it could've been yesterday.
Because yesterday -- last night -- I came back from a business meeting and thought to myself: 'Think I'll call Mom.'
Something I did almost every night into adulthood, even with my own family, a busy career, and across the long distance phone lines.
Of course, I couldn't call her, yesterday.
But it's like she isn't gone; it's like I could. And I have that sudden urge many evenings.
I told my grownup son about having this random thought; he gave me a stare and said: "You OK, Dad?"
I may be 70, but I'll never forget my Momma.
I'll always be a Momma's Boy.
I remember my 4'11" red headed Mom -- not far removed McNamara/Begley Irish immigrant family, -- cooking the turkey in a bag overnight, the fresh cranberries, her special dressing and especially the pumpkin pies this time of year, and at Thanksgiving
I love pumpkin pie the way The Cookie Bear loves .... cookies.
And, at Thanksgiving, Mom always made two large pumpkin pies PLUS a small one....just for me....just for Jimmy.
I'm still a Momma's Boy.
And I'm thankful for all she gave me....not just the special pumpkin pie at Thanksgiving time.
Think I'll call her in my mind. Just to chat about the day; perhaps share a tale or gossip about others in the McNamara-Begley clan.
"Can you hear me, Mom?"