May 16, 2012
On Being Jim Richmond, George Washington, or With Catherine Keener
Since a good friend died recently, I've searched back in memory to good times with him from 40 years ago. Some still very vivid and specific.
We do that with memories of growing up...the first kiss...getting beat up by bullies in 6th grade....and later...that perfect vacation to Kiawah Island with spouse and kids.
It seems like a waste that a person's memories of a lifetime are lost with death. Aren't there some perfect for sharing with family, and others that many would enjoy or benefit from?
How about a CD with Washington's mental, eyeview experience of Crossing the Delaware, JFK's White House decision to not respond to Kruschev's second letter over the Bay of Pigs, your grandparents' first person view of that sea voyage from Ireland to America, or maybe just an ordinary time with your mom on the porch, drinking ice tea, and sharing laughs?
It'd be BEING JOHN MALKOVICH, except on CD, and no Catherine Keener.
Perhaps the day will come:
"Mr. Richmond, you only have a few days left. We're got to take you off the respirator, now. But first, we're gonna attach these little wires to your head. One right here (won't hurt for long Mr. Richmond) and another right there.... scan your brain, put your memories on a CD. Now, that's OK, right, Mr. Richmond?"
Of course, by then, I'm so drugged up and intubated, cant tell them there's a lot in my personal brain bank I don't want my grandkids to view on a CD five years from now.
Raises lots of privacy and censorship issues.
But who'da thought ten years ago we'd be seeing our own dirty laundry, and others, on something called "Facebook"?
Speaking of too-much-info, if you think this blog applies, blame Dinky. He woke me up at 2 this morning -- the little bastard -- insisting on a snack of canned cat food.
Now that I'm up, think I'll roll that memory tape again of Catherine Keener.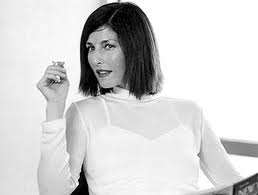 May 14, 2012
DONT LET POLITICS RUIN GOOD FRIENDSHIPS.......
In the early 70s, the three of us were best buds and colleagues, working 16 hour days getting a new community college district, including three new campuses, funded and built in Kansas City. We also spent many a wild evening drinking Guiness on tap at 'Kelly's," Kansas City's famous Irish bar.
In a few years, we went our separate ways. Lowell became president of a community college in the Los Angeles District. Eventually, I helped my other friend, Ted, get hired for a position here in Battle Creek. Both since retired in the southwest.
Like the movie, THE BIG CHILL, we would get together once a year, or so, to drink a beer and talk about the crazy days. Over the decades, we grew apart...although I stayed in contact with both by email and occasional phone conversation.
Last year, the other two met in Tuscon, where one now lives. In the middle of dinner, Ted got up and stormed out. "I COULDNT STAND LISTENING TO LOWELL'S POLITICAL BULLSHIT," Ted told me in describing their visit. Neither talked to the other since then.
In recent months, I tried to encourage Ted to MAKE THE CALL. "Just don't talk politics with Lowell. Give him a call."
Ted never did.
Last night, Lowell's wife called: "Lowell just died, Jim. He was diagnosed with lung cancer several months ago. He didn't want people to know. It was the pulmonary fibrosis that killed him. I had to approve him coming off the respirator. Toughest decision I ever had to make," she said.
I emailed Ted at 1 a.m. this morning, who replied he was overwhelmed that he'd never called Lowell. "The news is like a dagger in my heart," he said.
My point in this tale is that CURRENT DAY POLITICS CAN RUIN A LOT OF GOOD FRIENDSHIPS, if we let it.
And, at the end of our own last day, or those of our friends, screw the politics: "All we really have is our family, our friends, and our memories."
May 04, 2012
Putting The Best Face On The Daily Newspaper
In many respects, I had a rather depressing 90-minute chat over coffee yesterday with the Executive Editor of the Battle Creek Enquirer (BCE) daily newspaper, now a part of the Gannett chain, after decades of distinguished reporting and civic leadership as a family-owned newspaper.
The Battle Creek Enquirer's newsroom staff has shrunk more than Rick Moranis and his kids in the 1989 movie -- from 33 editorial staffers about 15 years ago, to 13 today. (I heard from another source later yesterday that there are now only 4 fulltime reporters in that number.)
I commented casually to the BCE Editor about several errors of fact and grammar I'd seen in yesterday's paper and asked: "Who is copy editor today?"
He got this startled look like I'd asked him how often he had sex with his wife.
Turns out, there is no offical "copy editor" at the Enquirer anymore, he said, it's a chore passed around among the small staff.
When I started as a newspaper reporter 46 years ago, you kept the newsroom staff separate from the business side, trying to ensure news objectivity.
Gannett now has the BCE Editor handling both -- and one gets the impression he has more fingers in the profit/loss dike than Hans Brinker.
I guess we should just be thankful to have a daily newspaper in Battle Creek.