December 07, 2014
Michigan Deer Season: Alone in the Testosterone Zone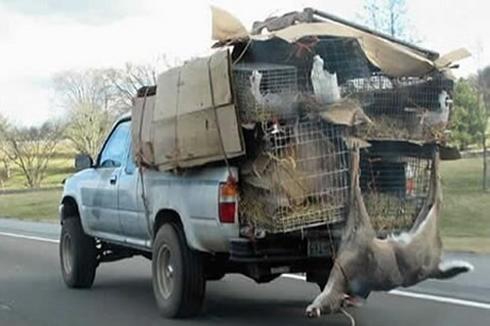 Michigan Deer Season:
ALONE IN THE TESTOSTERONE ZONE

A damp, dark cloud of human male testosterone, hung over the Shell Station on N.E. Capital in Battle Creek, Michigan at 5 am this morning, more stifling than any car pollution cloud along 5-Ring Road in Beijing, China.

Fifteen to twenty mud caked F-150s, F-250s and F-350s were parked butt to booty, more Ford decals than in a Dealer display lot.

Their owners, most dressed in speckled brown camouflage bib overalls, were strutting their stuff like peacocks, as they filled tanks.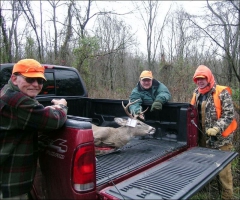 Some leaned again truck beds, telling war stories about yesterday's game-on against the enemy in the woods around Battle Creek.
And they seemed ready for a repeat roust and joust this morning.
"Jesus," I thought, "Bambi wouldnt last five seconds around this crowd.
I got coffee. Paid for my gas.
I'm sure many are out for much needed "harvesting" of deer, and fill their food lockers, or those of homeless shelters, with perhaps much economically needed and appreciated protein.
But this isnt my kind of sport or my way of thinking about hunting animals.
I know....my view is shared by about as many people in Michigan as root for the Ohio State Buckeyes.

"HEY!, HAVE A GOOD ONE!," I lied in artificial baritone, bumping into one of the hunters, as I headed out the gas station door.