May 23, 2016
Wake Up Kellogg Foundation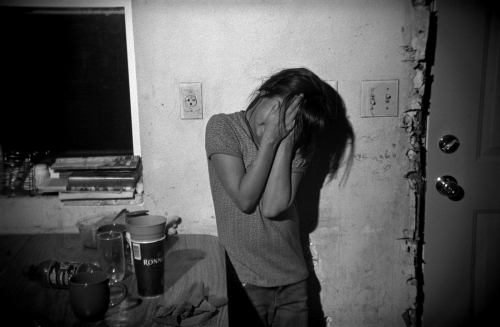 WAKE UP W. K. KELLOGG FOUNDATION
Broken families, hopelessness leads to, breeds violence, and both relative and absolute poverty.
Why are we not addressing the terrible terrible problems faced by black youth, and youth generally, in our Battle Creek neighborhoods?
Where are the systemic-focused programs with existing churches, social service agencies and others?
Where is the money, and the boots on the ground, to use a shopworn but accurate phrase?
When do we quit spending millions of dollars on outside consultants, and start supporting programs at the community level?
Where is the W. K. Kellogg Foundation?
At my last count the Kellogg Foundation has now spent NINE years, and gone through two CEOs, trying to figure out what to do to make a systemic difference in Battle Creek neighborhoods, and especially in the lives of children, and particularly children of color.
While it has thrown millions of money at countless planning organizations, consultants, conferences, busy work and marketing, in order to delay action and wash its hands of responsibility.
It was more comfortable, for a time, to spend its inherited fortune in South Africa and South America, than on South Washington or South 20th streets.
And what a seemingly rudderless ship since 1995?

Mr. Kellogg must be turning over in his grave.
Of course, it's not all about the Kellogg Foundation. All the planning, however, is an excuse to let the terrible local problems slide.
There's a lot of racism, bigotry, misogyny and lassitude from Goguac Lake to Gull Lake.
This weekend, I heard one of these same well off folks who doesn't live near or see the problems, have the guts, temerity to criticize what Rev. McCoy is trying to do with New Level Sports on W. Michigan Avenue.
We need more Rev. McCoys.

More Clifton Bullocks. More Jack Mawdsleys. More William Baileys. More Sojourner Truths. More Bill LaMothes. More Maude Bristols. More Russ Mawbys.
And more leadership AND ACTION from One Michigan Avenue East. (Take a look at what the Kauffman Foundation is doing in its hometown Kansas City.)
I should take a long walk and burn off this anger.
"Relax more about (that) stuff (at age 71)," a long time Battle Creek female friend urged me recently.
When they shovel dirt over the top of my grave.
AUTHOR'S NOTE: These are strictly my personal views. But I spent almost 9 years on the Kellogg Foundation staff, including as its Vice President for Battle Creek Programming, and later as President/CEO of The Frey Foundation, and President/CEO of the Battle Creek Community Foundation.