June 25, 2017
"Are we getting married, soon?"
"WHEN THE NEVA THAWS'
by jim richmond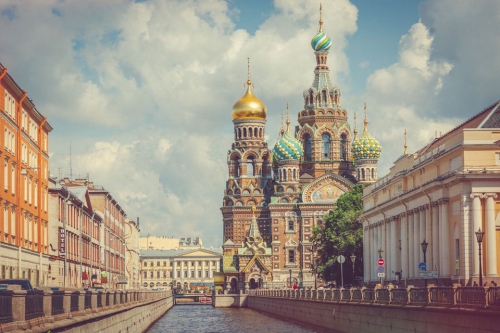 Snow blanketed the ice-covered Neva, as the couple strolled arm in arm across the Kamennoostrovsky Bridge, then glancing in expensive Western style shop windows on Nevsky Prospect.
"You like Piter. Don't you? You keep coming back and back," she asked, snuggling close against the howling wind coming down from the Gulf of Finland.
"Is Hermitage why? The ballet? Or me?"
"Ah, Hermitage is always a favorite, the ballet, in your lovely St. Petersburg," he sidestepped. "This trip, the guide took me in back rooms, the Nazi advances shot holes where paintings had hung."
She went on about their seeing magician David Copperfield, the same restaurant the night before, in town for a performance.
"You know he's really Russian," she said proudly, "David Kotkin."
Tugging playfully at his coat, she laughed and said, "Are we getting engaged, soon?"
"Americans take these things slowly. Perhaps when the Neva thaws, he replied.