August 13, 2018
DA DOO RUN RUN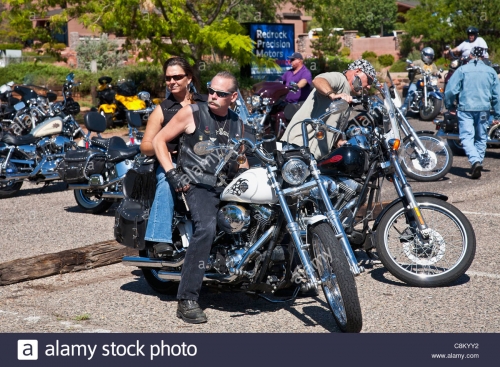 DA DOO RUN RUN
by j mcnamara richmond
Disaffected Harley riders with The Donald this weekend.
Driving up from South Bend on the back roads, I see hundreds of them.
Stretched in a line two blocks long to prevent cars from passing.
A black leathered, dirty red bandanna pied piper taking point, with rats behind him.
Traffic backed up three miles.
I think I'll get a Harley. (Oh, maybe just a 125cc Grom.)
I got some "creds" to join these swell squids:
Check:
1) Beyond age 65 and a bit overweight
2) eager to have a younger chick wrapping her arms around my leather jacket, smoking a dobbie
3) losing hair on the head and putting a foo on the face (under advisement)
4) stupido, my doo rag will protect me like a safety helmet
5) willing to wake the neighborhood with my Harley "potato, potato, potato" anthem, celebrating the size and frequency of my sex life
6) Convinced The Donald deserves a second term and a Nobel for his fight against Viet Cong exporters and traders in the People's Republic of China. (Under Review)
Were the Viet Cong in China?
I'd better tear off the "I ATE THE VIET CONG FOR LUNCH IN '68" sticker from my 2017 Ford Escape.
Betta dump the 4 wheels for a sumpa sooper 2 wheeled da doo run run ride.
What about u?