October 19, 2018
Thank you Friar Mendel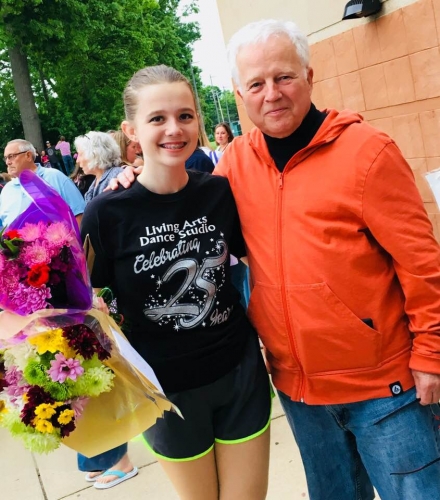 THANK YOU FRIAR MENDEL
by jim richmond
Age brings all kinds of small and large changes, I reminded myself this morning as I spent at least 4 minutes trying to find and figure out how to open this plastic bag. (Photo)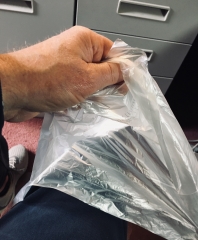 At 74, peanut butter jar lids, door locks, steps, etc. all seem to have strangly developed unexplainable complications and difficulties in surmounting and solving. And short term memory of names and places are also too often perplexing.
SO, I want to thank Friar Gregor Mendel for his originial research and revelations about genetics...and all that has followed about how generations can share and improve over time.
As we grow older, if we're lucky, some of our daughters and sons, grandsons and grandaughters give hope, happiness and testimony that while we all "pass away" we can also "pass along" some of our talents, perhaps through our genes.
Frankly, I don't know exactly where my Granddaugher Gabriella, 15, got her's. Must of been from her father, or on her mother's side.
My son called me today and said Gabriella just found out she ranked in the top 1 percent of ALL American high school freshmen who took the PSAT (precollege exam) last year. She had perfect scores on two of the test sections.
This for a young gal who plays four music instruments, takes classical and jazz dance lessons twice a week, goes to church, volunteers, and has a nice boyfriend.
Few know that I -- yes, her grandfather James McNamara Richmond -- ALSO has musical talent.
My Mom had my twin brother and I take piano lessons from Sister Antonita Maria in fifth grade about 1956.
After the second lesson, the Dear Sister called my Mom, "Mrs. Richmond, I think Jimmy should find something other than music for his free time."
Which I was happy to do.
And I'm happy to pass along to Gabriella my music talent. And just maybe a few other genes that make her not just a remarkable young person, but an awfully modest and nice one.