December 14, 2010
Bus Stop Blues
Downtown Bus Stop Blues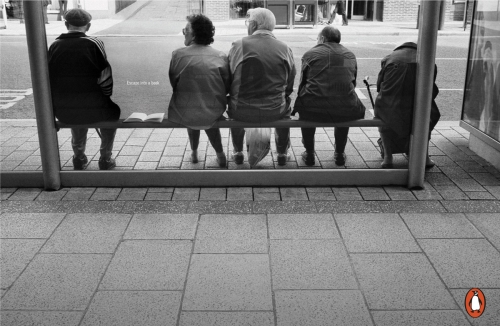 She sat huddled, alone, in a corner of the clear plastic, doorless hut, a sharp , bitter wind blowing under the cigarette butt, trash hewn benches, chilling the feet of those waiting for the public buses.
The young woman wore dark glasses, dressed in a bulky brown jacket, winter scarf, sock cap pulled down below her ears to eye level. She appeared withdrawn, tiny, confused ... afraid.
Her grimy, off-white tennis shoes and thin, summer weight, brown cotton pants dripped melting snow when she moved. Wet stains crept up her pant legs to the knees.
One hand and arm clung tightly to a small bag, stuffed with a blanket.
The bag suddenly moved on its own, and she quickly adjusted the blanket, and slid to the end of the bench, avoiding two old men who'd joined us.
"You OK?" I asked.
She sensed the object of my concern, gently pulling back the blanket from top of the bag.
Out popped the homely, bugged-eyed head of a small pug dog.
"You know my cat died this morning. My dog is sick, too. I'm taking him to the vet in Athens," she said. "PLEASE don't tell the bus driver," she implored.
"Athens?" I replied. "That's 12 miles beyond Beckley and the end of your bus route. How're you getting there?"
"I'm gonna walk. My vet is cheap. I don't mind," she said, removing dark glasses for the first time, tears welling-up above rose-hued winter cheeks.
The men watched, listened.
One laughed, commenting to his pal. "Nothing special. I used to walk to the Marshall jail."
He took a swig from the sack, passing it to his friend.
Buses arrived, and we fled to our own, and our own lives.
I wondered later if the girl and her dog made it to Athens.
In the winter air and wet clothes.
And what I might have, but did not, do for her.