August 09, 2015
The Art of Listening
On Listening
Humorist and author David Sedaris, in his latest book, says he finds most short story topics in his own life.
"No one could be as bad, as crazy as I've been," he told THE STRAND on BBC World Service Radio early one morning.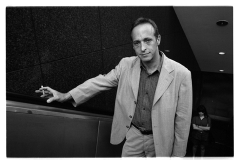 David Sedaris (photo) Sedaris continued:
"I wrote a short story about my Mom dying 17 years ago.
Then I wrote another one.
And then I wrote another one.
I realized I was writing too many stories about my mom dying. My readers were probably getting bored listening."
Truth is, our family life, colleagues and our friends form the core of our experiences.
Many of my own blogs, short stories and newspaper columns over the past three decades are based on people, places and personal experiences.
And some of those are as indelible today as death and dying.
For example, I loved my red-headed little Irish Mom telling, and retelling, the story of her delivering early morning papers, as an 8-year old, on the neighborhood streets of hometown Atchison, Kansas in the early 1920s.
"Want some ice tea? Come on, Jimmy. Let's go out on the porch." I knew she wanted to spend some time, at age 82, talking about her childhood.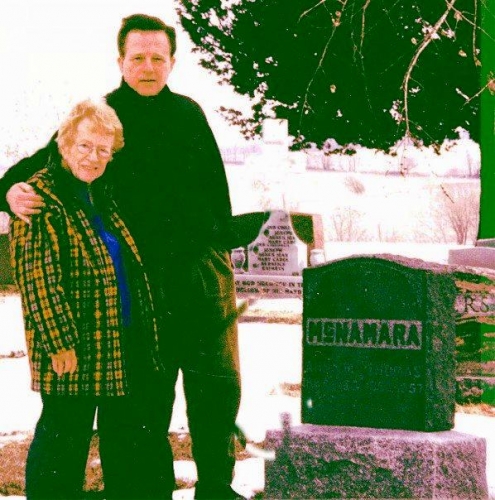 My Mom was a GOOGLE MAP and a Wikipedia long before their time.
And she enjoyed the telling and the listening. It was therapy. A way to stay connected. To talk. To care. To bond. To help others.
Whether your Mom, or a friend, real listening, too, is an art and part, of loving or caring for someone.
And it's not always easy.
Other priorities, distractions try to crowd in the mind and the day. (Photo: Jim with his Mom, Mary McNamara Richmond, shortly before her death in 2003.
Another of the most vivid examples of such listeners was Dr. Robert Sparks, a distinguished physician, former Vice Chancellor of the University of Nebraska system and dean of the Tulane University Medical School. (He grew up on a small farm near Newton, Iowa where he is buried this day.)
Dr. Sparks was, when I first knew him, a program director in health for the W. K. Kellogg Foundation, and later its president and chief operating officer.
No matter how busy, he had time to discuss your work and, in an informal way, your health problems if they were interfering with your professional performance.
I remember the total attention, the listening skills, he applied and gave to people in work discussions.
About ten years ago, I had the pleasure of spending several days with Bob, who had retired on the West Coast, but returned to Battle Creek for a speaking engagement.

In failing health, he wanted to, so we travelled by car throughout Battle Creek. He talked about his volunteer and career efforts with the Battle Creek Symphony, as chair of the Lakeview School Board, as a volunteer helping to revitalize the local health department, efforts to attract new family practice physicians to Battle Creek and, his role in development of what has emerged into the comprehensive Family and Community Health Center at Washington and Emmett Street.
Much of what he advocated, the positive changes he helped make happen in Battle Creek were never recognized publicly. He was not that sort of person.
But he enjoyed retelling those stories and difficulties from the '80s. And I ended up admiring him even more, for his many questions about my own life, my children, changes in Battle Creek, and other topics.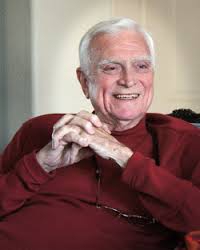 I kept in touch with Dr. Sparks fairly regularly over his last decade, and we talked on the phone three or four times from his hospital room in the final weeks as death approached him.
We learn so much from others, if we take the time to truly listen and communicate with them.
Today, I try hard to listen to those I love and care about. Even when they repeat themselves.

And, almost without exception, my real friends and loved ones have the capacity to listen when I need an ear, a smile, a word of encouragement.
There are many people with no capacity to listen. They only know how to talk.
How boring that must be.