February 06, 2012
Trash Talkin The Manning Family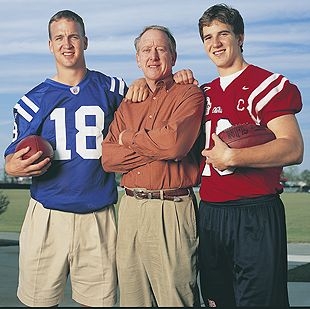 Trash talking is dangerous.
Angry, potty-mouth people usually get retribution not affirmation.
Those on the national sports TV programs spent the past week dissing Eli Manning:
He's a louse.
He's a loser.
He lives on luck.
He is, one pundit said, 'the worst quarterback in pro ball. I'd rather see his ol man come out on the field."

Hear that Archie?

Bet you're proud of both your boys this morning.