June 16, 2012
Don't tell me Tiger Woods ain't The Man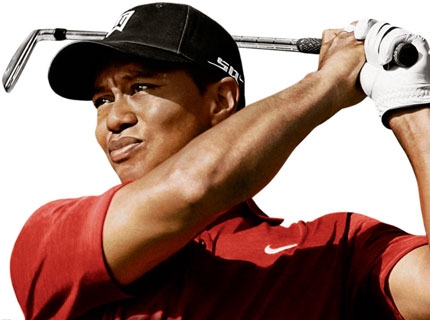 Don't tell me Tiger Woods ain't The Man
"He's not as good as Jack (Nicklaus)," a friend said to me about Tiger Woods, after Woods won The Memorial last month to tie Jack Nicklaus for #2 in all time tour wins at 73.
I replied that Nicklaus was certainly great, but it took him to age 46 to achieve his 73 wins, and Woods has done it at age 36.
"He'll never beat Nicklaus' 18 majors," my friend retorted.
Don't bet on it. Woods is at 14th major tournament wins, and I'd not put money against him smoking the field again today and tomorrow on the U.S. Open's San Francisco course to make it 15.
There are so many reasons for apparently people not to like Woods. I've heard him compared to Michael Vick, Donald Trump, John Edwards, and Jane Fonda:
He's a cad and a sex addict.
He doesn't smile enough.
He doesn't sign kids' autographs.
He makes too much money ... $90 million a year and is the highest paid athlete in the world.
He's (shall I write the unspoken sometimes subtexted?), b-l-a-c-k in a sport traditionally and historically white as Santa Claus' beard.
I don't particularly like Woods as a person and don't make excuses for his chilly demeanor and off-course antics.
He won't win any Father's Day awards tomorrow.
But after watching Woods for five hours yesterday, as he raced up and ripped a hole through the leader board; with uncanny discipline, and awestruck skill conquering the terrifyingly tough U.S. Open course, there is no doubt in my mind: He's in a class of his own – hats off and respectful nods to Sam Snead, Ben Hogan, Nicklaus, Palmer, Tom Watson, Mickelson, and the wannabees like Bubba Watson, Luke McDonald, Rickie Fowler and others.
So I wish Tiger Woods only the best in the next few years. He doesn't need my good wishes – or anyone else's – because he's the all time man when it comes to the game of golf.