August 23, 2013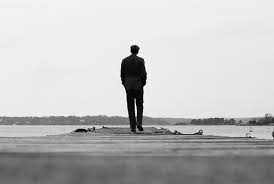 "Isn't it nice to be remembered
For something in your lifetime, Jim?"
Last night, I'm leaning against the meeting room wall, relying on it to prop my body and spirit a bit… to offset back pain, a bit eager that the "corn roast" recognizing a nonprofit organization's volunteers draw to a close after nearly 3 hours.
My job duties and role had been largely "in the background" -- as preferred these days –- but instead of an attitude-with-gratitude, tonight I feel a bit like grumpy old man with bad back and sore feet.
I'd spent the day buying groceries at Sam's Club for the event, assisting with food preparation, and greeting the evening's guests and volunteers.
I'm chatting with my boss, when a late-60s age man suddenly appears before us.
"Hi Bill,' my boss says to the man, "great to have you here."
Bill turns to me and quietly, almost intently says: "My wife and I have hoped to meet you for years. You wrote that wonderful history and people column every Monday in the (news)paper. We read every one. Every Monday."
I replied: "You know, Bill, I've done many things, had many jobs. But people still remember me for that little newspaper column."
"Well, we loved your writing, your stories about local history and everyday people," he says. "Isn't it nice to be remembered for something in your lifetime, Jim?"
August 22, 2013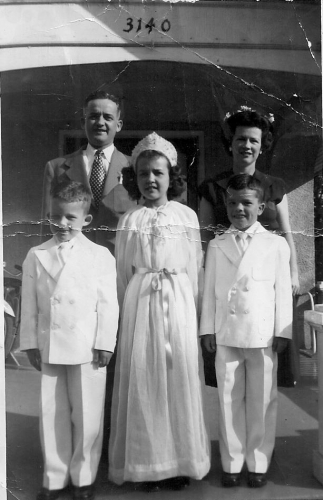 Parental Love

A steamy, humid night here in Battle Creek, Michigan USofA and the window a/c is on the blink.
I lay in bed, with crazy cat Dinky spooned up against me like a newlywed, and recall other hot nights in Kansas City, Missouri during the early 1950s.
We had no air conditioning -- barely a fan in our family home. Only rich people did back then.
In spite of the cloying, late August Midwest heat, our Mom would still iron Dad's dress shirts many mornings.
And as a 9-year old, I'd sometimes stretch out on the inviting, cool wood floor in the upstairs bedroom where, while ironing, she'd casually pummel me with questions -- like the good cop in a criminal investigation -- 'what were the other neighborhood kids up to?' 'did I have that reading assignment finished?' and then she'd slowly digress into simple stories from her own childhood of long ago in Atchison, Kansas.
Approaching age 69, how thankful I am tonight, and all nights, for my parents and those memories.
How sad too many young people today seem to lack the engaged and loving role models that helped shape our values, corrected our mistakes, and provided unconditional, self sacrificing love.