January 04, 2014
Road Trip Musings: The Final Ride Down The Kiddie Slide Has Begun
Road Trip Musings:
The Final Ride Down The Kiddie Slide Has Begun
I left Kansas City at midnight and as I drove north through the darkness on I-35 toward Des Moines, the temperature plummeted....to minus 13 degrees.
Making the turn east around DeMoines, and on to I-80 for the long trek across Iowa, Illinois and Indiana, 18-wheelers littered the sides of the Interstate, like road kill, and by the dozens...knocked out by the bitter, bitter cold.
At the risk of generalities and banalities, I made the following mental notes during the 13-hour, 725-mile drive from Kansas City, Missouri to Battle Creek, Michigan:
Missouri and Iowa drivers: If the speed limit is 65, they drive 70. If it's 70, they drive 75.
Illinois and Michigan drivers: If the speed limit is 65 they drive 75 or 80. If it's 70, they drive 80 to 90.
"No passing on the right." This law/rule of the road is as dead as Ulysses S. Grant.
If you're in the left lane, and passing, your life is in danger. Many drivers will get, literally within 2 feet of your rear, while driving 75 miles an hour.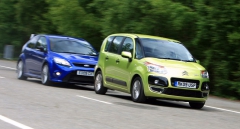 Many young people under age 45 today have no regard for anyone else on the road, stop signs or speed limits.
18-wheelers get a bum rap about causing accidents. Compared to car drivers, over-the-road truckers are thoughtful, anticipatory, safe drivers.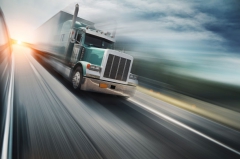 In the "Don't fool yourself, Jimmy Boy" category: a drop off in spatial recognition, situational awareness and reaction time are the first signs of getting too old to drive.
I ain't there yet.
But the final ride down the kiddie slide has begun.