July 22, 2015
Firing of School Superintendent Symbol of Civic Leadership Gap
FIRING OF SCHOOL SUPERINTENDENT
JUST A SYMBOL OF CIVIC LEADERSHIP PROBLEM
First: I agree generally with Commissioner Helmboldt.
(See link: http://www.battlecreekenquirer.com/story/news/local/2015/07/21/frustrations-bubble-wake-hicks-resignation/30481031/)
The problems didnt start with School Superintendent Hicks and wont end with her departure.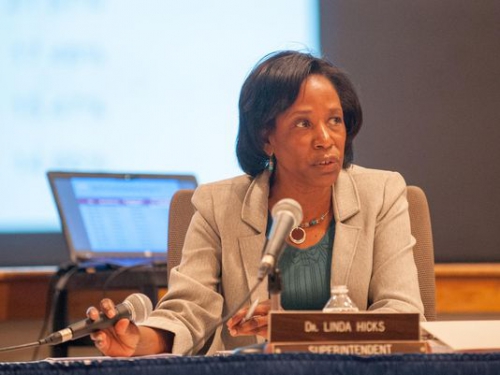 They are systemic. I did not know Hicks. But I had occasion to watch how she (mis)treated her staff during the setup for a BCPS building principals meeting. She was unsmiling, rude, dictatorial, near abusive. You can tell a lot about how a CEO treats his/her people at all levels.
Of course we need school district consolidation.

A friend lamented to me recently that there are 500 students at Battle Creek Central, in a building that used to serve 1,500 (and now not including 9th grade), and questioned why voters approved a $68 million building expansion.
All of the districts have rushed pell mell to building new high schools--as if trying to make sure they are the last one standing, if and when consolidation occurs.
Seems closing schools is the equivalent of getting dealt the "death card" in Tarot, if you are a school superintendent. Facing that prospect, a school superintendent should start looking for a nice retirement home in Costa Rica.
And most of us thought charter schools were such a "swell" idea. We should have spelled it s-w-i-l-l.
None of this is funny. Is is extremely sad and discouraging.
Change will not occur until we have another crisis like the City/Township merger or we-will-take-our -marbles -and -leave -home that occurred in the early 80s.
Ain't gonna happen.
Times change. Kellogg Co is treading water. See anyone there with Bill LaMothe's guts and leadership (on both the profit and community sides)?
A Kellogg Foundation program staff person is harder to reach by phone than Vladimir Putin. Some of us remember the days with the WKKF CEO answered his own phone and you could get 15 minutes with him to talk about almost any local, serious issue or problem.
Things are not all bad, all doom and gloom.
I feel the breeze, a rising wind of change in Battle Creek -- for the good.
It will not be painless. A few weeks ago, a Lansing friend and I had dinner and then walked through downtown."Oh, this is so lovely. Much nicer than Lansing!," she exclaimed.
But the really tough issues of disparate educational access and opportunity, of poverty, of largely ignored Northside neighbohoods....the list goes on.....remain.
I understand lots of private sector money is going into "planning" on how to deal with these issues. At Barnes & Noble, S.W.O.T. lists and flip charts sell faster than hotcakees at Ritzee's.
I'd rather see a few real leaders with guts and resources step forward.
Maybe that will happen.
It happened once-- long, long ago Virginia. Maybe it will happen again, and not just for a day at Christmas time.