July 02, 2016
New Day Mortgage's "Admiral Lynch" Creeps Out This Vet Viewer
Maybe it's just me as a U.S. Navy Vietnam Vet , but I get creeped out every time I see retired Navy Rear Admiral Thomas Lynch (bottom, left in civies) being a blowhard TV huckster for veterans home mortgages, while exclaiming
"We KNOW the military/veteran mentality."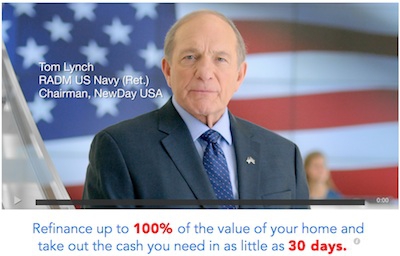 Well, I don't think so Admiral.
There is no single "military mentality" for U.S. veterans.
(If you think so, spend some time in the ambulatory clinic waiting area here at the Battle Creek, Michigan Veterans Hospital.)
I personally knew a Rear Admiral who would have abhorred Lynch's paid TV pitchwork (as if Lynch needed it).
I served under Rear Admiral James Ferris (photo, bottom right) on twoTonkin Gulf cruises off North Vietnam 68-70. Now there was a leader. Who loved the Navy. And who knew and loved his crew.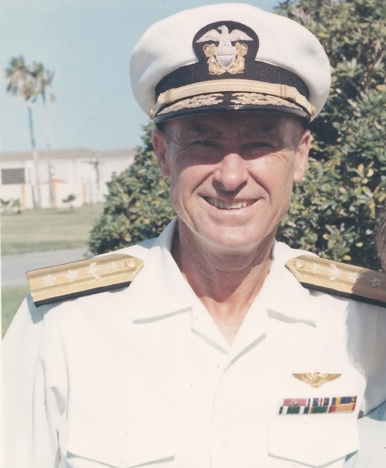 What did Admiral Ferris do when he retired after 34 years as a WWII vet, fighter pilot, carrier captain and then task force admiral?
He started personally delivering Meals on Wheels to the homebound elderly in his retirement area of Alameda, California.
Now there's a real military "veteran's mentality."
Service to country over self interest doesn't end when you take off the uniform.
Admiral Ferris (photo, right)