July 03, 2016
Battle Creek will miss Velma Laws-Clay
BATTLE CREEK WILL MISS
VELMA LAWS-CLAY
Battle Creek lost a great personality and civic leader this past week: Velma Laws-Clay. (Photo, on right.)
I served on several nonprofit boards with her, and we laughingly shared tales of what it was like, both of us having grow up as twins.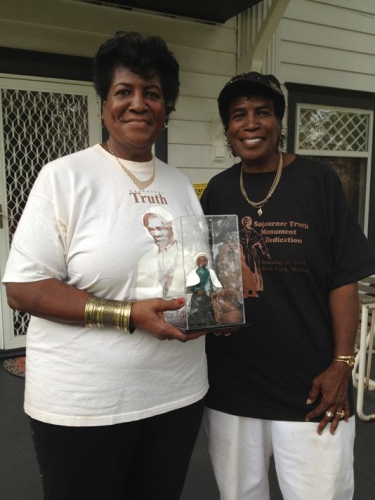 Her passing reminds us how important and valuable volunteers and nonprofit Board service can be in a community.
The best board members bring all or one of the historical "Three Ws" of effective board service: Work, Wisdom, Wealth.
Velma Laws Clay wasn't wealthy. But she was loaded with passion, commitment --- work and wisdom.
Effective board service means: doing your homework before board meetings, participation, listening, volunteering and being a positive influence and role model on the entire Board..
Perhaps most of all it means following my Irish immigrant mother's reminder that "there's a reason God gave us two ears and one mouth."
With that engaging, always ready smile, with her passion and service, ability to listen as well as to speak out, Velma Laws-Clay taught us much.
And gave Battle Creek much.
------
Photo above is of Velma (right) with her twin sister and "best friend" Vivian outside their historical family home on Manchester Street in the Washington Heights area of Battle Creek, Michigan.