August 12, 2016
Where it all began....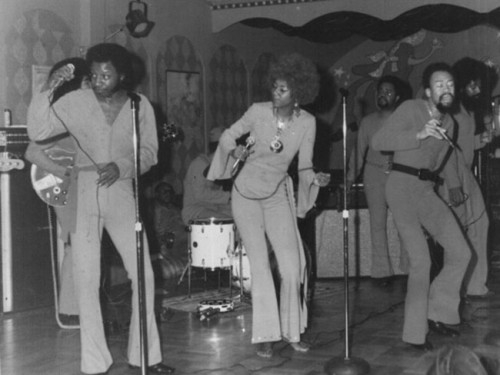 WHERE IT ALL BEGAN
by jim richmond
Not much left but the graffiti covered the remains of; "Colors on The Corner," a nightclub at the corner of Kendall and Hamblin tonight when I drove by, but it was, in decades past near the location where Helen Montgomery ran her famous and later infamous El Grotto Lounge.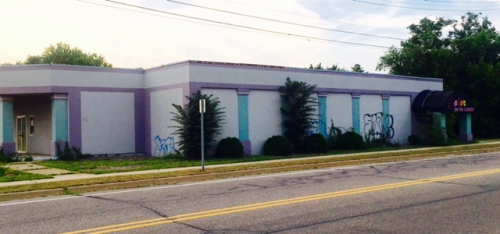 Here started black and cross over music greats Junior Walker and the All Stars (famous for "Shotgun," and buried in Battle Creek's Oak Hill Cemetery), Al Green, Jr., and Wade Flemons, cofounder of Earth, Wind and Fire, and where he had his first hit "Here I stand."
Bobby Holley, "Mr. Entertainment, part preacher, part social activist, great musician..... is still around and threatening to start up his fast paced, rockin jazz influenced, Chuck Berry style live music show again.(Can hardly wait!!!)
In its later years, the El Grotto also became notorious for gun and fist fights.
Retired Battle Creek Police Detective Barbara Connelly Walters told me about her own "duet" with Junior Walker:
As a patrol officer at BCPD I was called to a domestic. They were fighting and the man hit the woman in the head with a cereal bowl (ironic as we are the cereal city). He was arrested for domestic violence. As I was driving him to the BCPD jail (now extinct) I asked him to sing "Shotgun" for me. It was Junior Walker aka Autry DeWalt . He did and we laughed all the way downtown. As he was led into the jail to be booked in he was still singing. You cannot make this stuff up...true story!
Talk to Bobby Holley, though, he's tell you about the rich Motown like music history that was a big part of Battle Creek for years.
Here's a link to Junior Walker and the All Stars performing on TV:
https://www.youtube.com/watch?v=YnhI_ECOAK4