August 28, 2016
"EXCUSE MY BROKEN ENGLISH"
By jim richmond
"Excuse my broken English," the young internist from Kazakhstan, kept saying. I went for a primary care appt., and volunteered to spend time instead so she could practice a complete primary care patient workup. She had practiced as an MD in the former part of the Soviet Union.
"Ah I have been to St. Petersburg three times," I tell her, "and am finishing a wonderful book on the Russians' defense of both St. Petersburg and Moscow in 1941."
"Oh, you mean 1943," she said, "if I know my history well."
I thought, 'No, I mean late 1941, when over 1 million Russians, more than the total lost by US and England, died in defense of Moscow.'
But I said nothing, enthralled a bit by her.
"Oh, forgive my broken English," she repeated, asking concise, perceptive health questions and knowing the counter indications and names of all the heart, blood pressure and other medications I take daily..
My primary care GNP came in the room after 45 minutes. "Would you like a private review with your patient?," my Kazakhstan doctor asked.
"No," my regular GNP replied.
And then Dr. Kazakhstan orally summarized my medical history and its implications in a ten minute, precise monologue, that had my GNP standing a bit agog.
"Patient is 71 year old male. In excellent physical and mental health for patient's age, I believe," she begins in preface.
After that, I started to fall in love. She could've looked like Uncle Joe Stalin and been smoking his pipe.
Somehow, I think the Kazakhstan doctor, young and perhaps a bit rusty on WWII history, will do fine in America as a physician.
We are lucky to have folks like her immigrate to America.
​
I wanted to ask HER a thousand questions.
Leaving, I felt fortunate to have this unusual, long experience, and to perhaps contributed a bit to this remarkable young professional's licensing and/or board certification here
August 16, 2016
SOME SEE A CIVIC PROBLEM AND CRY 'WHY?"
SOME ASK "HOW CAN WE MAKE IT BETTER?"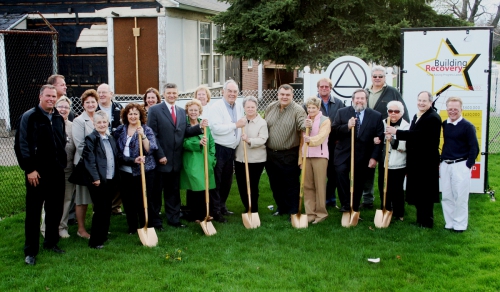 In 2008-20010, a campaign cabinet headed by Russ Mawby, Shanon Legg, Patti Miller, Brenda Hunt, John Collins, Erv Brinker, Julie Tindol, Jim Richmond, Roy Tooke and others, raised $850,000 for a new Alano Club building on Territorial Road in Battle Creek, to serve area people of all ages, socio-economic and racial backgrounds, seeking recovery from drugs, alcohol, gambling, overeating and other addictions.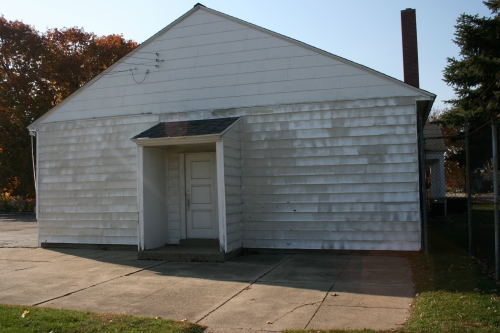 At the time, the area's AA meetings were held in the former, broken down, smoke-filled, wretched former Battle Creek Township police building at the same Territorial Road location.
Today this bright, functional building on Territorial hosts more than 35 meetings a week, 365 days a year for recovering alcoholics, drug addicts, others with addictions, as well as their family members, and special meetings for those who speak Spanish. It works closely with the Substance Abuse Council, Drug Court, Summit Pointe and other providers.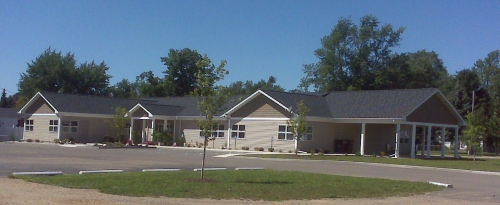 Battle Creek "CAN DO IT" when it wants to...and with the right leadership.
August 12, 2016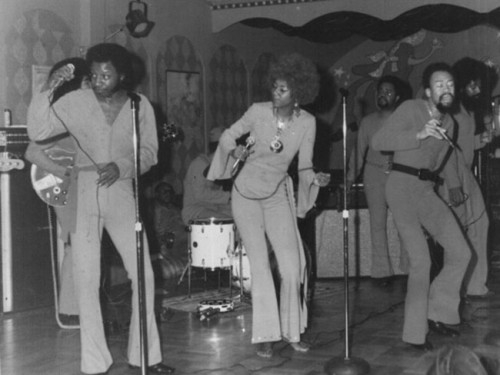 WHERE IT ALL BEGAN
by jim richmond
Not much left but the graffiti covered the remains of; "Colors on The Corner," a nightclub at the corner of Kendall and Hamblin tonight when I drove by, but it was, in decades past near the location where Helen Montgomery ran her famous and later infamous El Grotto Lounge.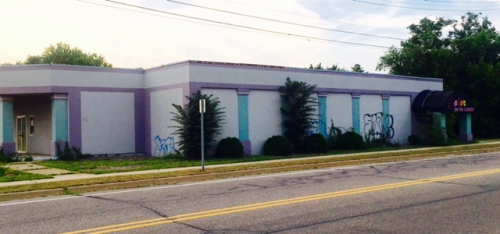 Here started black and cross over music greats Junior Walker and the All Stars (famous for "Shotgun," and buried in Battle Creek's Oak Hill Cemetery), Al Green, Jr., and Wade Flemons, cofounder of Earth, Wind and Fire, and where he had his first hit "Here I stand."
Bobby Holley, "Mr. Entertainment, part preacher, part social activist, great musician..... is still around and threatening to start up his fast paced, rockin jazz influenced, Chuck Berry style live music show again.(Can hardly wait!!!)
In its later years, the El Grotto also became notorious for gun and fist fights.
Retired Battle Creek Police Detective Barbara Connelly Walters told me about her own "duet" with Junior Walker:
As a patrol officer at BCPD I was called to a domestic. They were fighting and the man hit the woman in the head with a cereal bowl (ironic as we are the cereal city). He was arrested for domestic violence. As I was driving him to the BCPD jail (now extinct) I asked him to sing "Shotgun" for me. It was Junior Walker aka Autry DeWalt . He did and we laughed all the way downtown. As he was led into the jail to be booked in he was still singing. You cannot make this stuff up...true story!
Talk to Bobby Holley, though, he's tell you about the rich Motown like music history that was a big part of Battle Creek for years.
Here's a link to Junior Walker and the All Stars performing on TV:
https://www.youtube.com/watch?v=YnhI_ECOAK4
August 10, 2016
ON LISTENING


by jim richmond
Humorist and author David Sedaris, in his latest book, says he finds most short story topics in his own life.
"No one could be as bad, as crazy as I've been," he told THE STRAND on BBC World Service Radio early one morning.
Sedaris said he wrote a,story about his mother dying.
"Then I wrote another one.
And then I wrote another one.
I realized I was writing too many stories about my mom dying. My readers were probably getting bored listening."
Truth is, our family life, colleagues and our friends form the core of our experiences.
Many of my own blogs, short stories and newspaper columns over the past three decades are based on people, places and personal experiences.
And some of them are as indelible as joy and happiness, or death and dying.
Whether your Mom, or a friend, real listening, too, is an art and part, of loving or caring for someone.
And it's not always easy.
Other priorities, distractions try to crowd in the mind and the day. .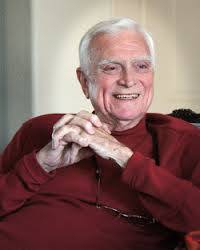 One of the most vivid examples of such listeners was Dr. Robert Sparks, a distinguished physician, former Vice Chancellor of the University of Nebraska system and dean of the Tulane University Medical School. (He grew up on a small farm near Newton, Iowa where he is buried this day.)
Dr. Sparks was, when I first knew him, a program director in health for the W. K. Kellogg Foundation, and later its president and chief operating officer.
No matter how busy, he had time to discuss your work and, in an informal way, your health problems if they were interfering with your professional performance.
I remember the total attention, the listening skills, he applied and gave to people in work discussions.
About ten years ago, I had the pleasure of spending several days with Bob, who had retired on the West Coast, but returned to Battle Creek for a speaking engagement.
In failing health, he wanted to, so we travelled by car throughout Battle Creek. He talked about his volunteer and career efforts with the Battle Creek Symphony, as chair of the Lakeview School Board, as a volunteer helping to revitalize the local health department, efforts to attract new family practice physicians to Battle Creek and, his role in development of what has emerged into the comprehensive Family and Community Health Center at Washington and Emmett Street.
Much of what he advocated, the positive changes he helped make happen in Battle Creek were never recognized publicly.
But he enjoyed retelling those stories and difficulties from the '80s. And I ended up admiring him even more, for his many questions about my own life, my children, changes in Battle Creek, and other topics during our two day car ride together
I kept in touch with Dr. Sparks regularly over his last decade, and we talked on the phone two times from his hospital room in the final week as death approached, he choking off a sob when he called the day before he died in his hermetically, germ free sealed off room in a northern California hospital.
We learn much from others, if we take time to truly listen and communicate.
Today, I still struggle to ask questions, listen to those I love or care about.
Almost without exception, my close friends and loved ones have the capacity to listen when I need an ear, a smile, a word of encouragement.
There are many people with no capacity to listen. They only know how to talk.
How boring that must be.