August 17, 2017
Cereal City Concert Band Shares 30 Years ...
Next Thursday Evening ... Free Concert ... Come on Out!!!!


Cereal City Concert Band Shares 30 Years
of Free Music and Civic Pride
By Jim Richmond
When the Cereal City Concert Band once again launches into its stirring rendition of The Stars and Stripes Forever, welcoming area music lovers to the free outdoor performance Thursday, August 24, 7 pm on Leila Arboretum's dramatic new outdoor Rustic Stage, it will mark 30 years of performances by this remarkable group of volunteer musicians.

And three of the original band members will be playing for their 30th year: Heather Lane Fowler, Kathy Philo and Gary Steiner.

Nine months of the year, the Band's 50-plus members meet once a week to practice, and then perform 4 seasonal concerts in October, December, February and April, with different musical themes carefully chosen by band members and Conductor Dr. Stephen White, who is also director of music and organ at St. Thomas Episcopal Church. The seasonal performances are in the Binda Theatre at Kellogg Community College.

The Cereal City Concert Band has evolved from a small volunteer group of Federal Center employees, who began playing in 1987 for Federal Center ceremonies and events. The original name of the group was Uncle Sam's Band, but the band's name and composition have changed over the years.

Today, the Band is a nonprofit charitable organization that relies on admissions, donations and grants to cover expenses and a small Honoria for the Band's music director. All other band members practice and perform for free. They include Federal Center employees and retirees, employees from such area businesses at Galloup and Kellogg, a lawyer, and area high school band directors.

"We're all different, but share a love of music and a love of performing," said Band member Heather Lane-Fowler. "That's what brings us together, motivates us to practice every week, and to perform and share music with area residents for free."

Lane-Fowler said the Band is unique in Battle Creek for its additional schedule of free concerts throughout the summer at a variety of locations, including an assisted living center, music concerts like Leila Arboretum's Leilapalooza, and for civic events in Ft. Custer Cemetery and other locations.

Even with an all-volunteer band, it's a struggle to raise the $3,000 to $4,000 the band needs each year for basic expenses. "We always spend a bit more money on marketing and expenses than we raise, but we want our concerts to be known and available to everybody in Battle Creek," she said. The Band relies on admissions, individual donations, and local foundation support.

Gary Steiner, another founding Band member, noted that just the day before being interviewed for this story, the Band had played its regular, free summer concert, spotlighting a jazz trio and singer, on the lakeside grounds of W. K. Kellogg's beautiful manor house in nearby Augusta.

"It was wonderful to see people of all backgrounds and ages, in this time of stress and political discord, come together to share an afternoon of music. It was a reminder that most of us in America are getting along, and going along our daily lives," Steiner said.

For more information on the Cereal City Concert Band schedule, or to donate toward the Band's annual expenses, go to: http://www.cerealcityconcertband.org. Lane-Fowler can be reached at: 269-962-2153.
----------------------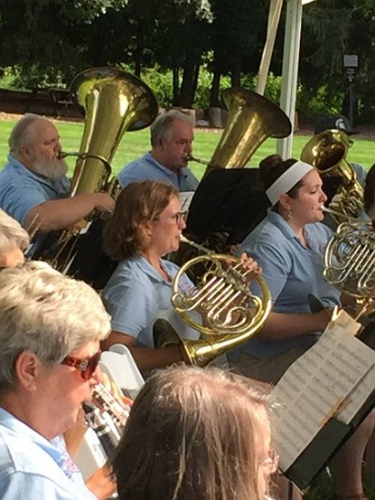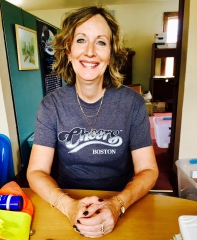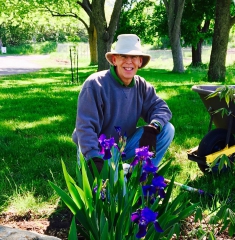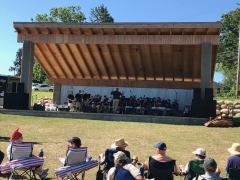 Photo Captions:
Cereal City Concert Band performing at this year's Leilapalooza Music Festival
Closeup of Band members performing
Heather Lane Fowler
Gary Steiner