July 09, 2012
'Going Home' Becomes The Test and The Strengthening of 'Family'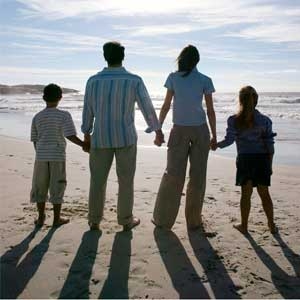 "Going Home" Becomes The Test and Strengthening of "Family"
A babyboomer friend of mine -- with a master's degree and excellent work history in health education -- now has her son and daughter-in-law who is in the advanced stages of multiple sclerosis, plus their 4 dogs, occupying the second floor of her house. They moved back to Michigan from the southwest, after losing their jobs, and home to foreclosure.
Because my friend cannot find work, she is also going to take in a VA long term care patient, who is very frail, fragile; as a way to supplement her income.
She puts a good face on all this: "I don't mind," she tells me on the phone, with a bit of tension and emotion occasionally breaking her optimism and her voice. "I've always been the caregiver in my family. And my house is large."
She explained how last Friday, she and her son -- who will be the primary caregivers for the VA patient -- had to go through an FBI fingerprint, background check. And the Health Department is coming today to inspect her home.
Talking with her, I think to myself: "How is this independent woman emotionally surviving, as her lovely, old historic home ('my 20-year fixup project') becomes wall-to-wall, floor-to-floor people and dogs?"
Not uncharitably, she says about her son and daughter-in-law: "What could I do, they had nowhere else to go?"
I suspect thousands of other American 'baby boomers' and their families are facing similar lifestyle adjustments these days.
An old definition of home and family: When you have to go there, they have to take you in.
These tough times -- and the strengthening of family bonds and help -- can bring out the best and be a positive experience. "My sons and I are much closer today, for all of this," my friend said.