July 11, 2012
Exit Only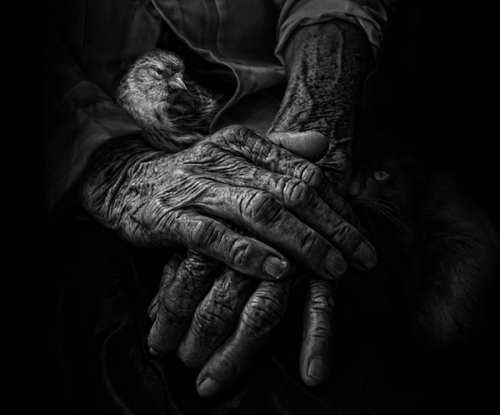 Exit Only
Coming out of the automatic entrance/exit doors of Meijers on W. Columbia just now, I slow to notice a middle aged man helping a very fragile, perhaps late 80s, pencil thin, gray-haired woman out of his minivan.
She is wearing those extra large and extra dark glasses, associated with recent eye surgery.
The man drives off, presumably to find a parking space.
The woman -- seeming a bit confused and in the glaring sunshine, shuffles hesitantly, and by mistake, to the "exit" door.
She stops, then runs her finger tips around the door edges, when it refuses to automatically open.
I go over, touch her lightly on the hand, and say: "Ma'm, that's the exit door," guiding her to the one marked "Entrance."
Laughing, I add, "You know, I have the same problem with those darn doors."
She smiles, squeezes my fingers, and is gone.