May 11, 2013
Pay Telephone Scuffle Early Tripwire To Eventual Closing of Eaton Plant?
Pay Telephone Scuffle Early Tripwire
To Eventual Closing of Eaton Plant?
By Jim Richmond

The huge, tightly fenced, long vacant and unused land on the west side of 20th Street in Battle Creek has been a puzzle as I frequently drive by the location -- until the other morning.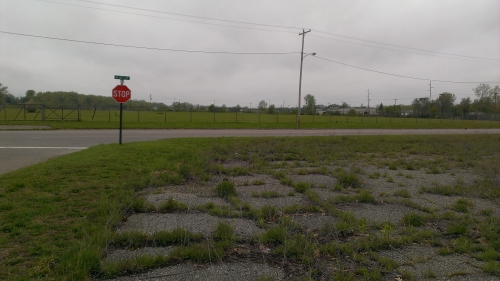 Turns out, the land may be a silent, sad witness to the all too familiar refrain in Michigan history – corporations and unions blindly fighting each other, and then killing working people's golden goose of good jobs with high pay and benefits, as well as the law of unintended consequences.
"Let me tell you about what happened with Eaton's," my 81-year old friend and self described "retired Eaton's factory rat" said to me over breakfast in Ritzee's restaurant recently.
He described "pork chopper" union plant reps at Eaton's in the 1930s to 1980s, who the company paid regular hourly wages, but "pretty much didn't do anything but union business in the plant."
"They were the real power, not the company people or the shift supervisors," my friend claimed.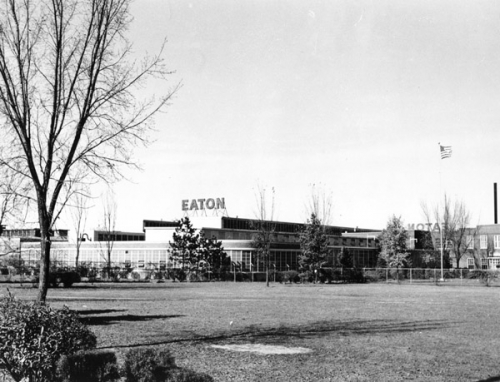 One day in the 1970s, -- when he along with hundreds of others worked in Eaton's 20th Street plant making car valves -- a management person from AT&T telephone, whose local union employees were on strike at the time – came into the Eaton's plant just to empty the coins from the plant's AT&T-owned pay telephones.
The Eaton's union shop steward raised hell, physically barred the AT&T management person from the telephones, and then filed a union grievance with Eaton's management over the pay telephone incident, my friend alleged.
"And before long, we (Eaton plant union employees) were on strike in 'sympathy' to our AT&T union brothers and sisters," he said.
The U.S. automakers relied on the Battle Creek Eaton's Plant for many if not most of their auto valves at the time.
And, my friend claimed, he and other long time union employees watched as Eaton's management quietly began a slow, steady process of dispersing its auto valve manufacturing out of Battle Creek, to other, new U.S. locations and throughout the world.
In 1983, Eaton's closed the 20th Street plant facility in Battle Creek, after what the corporation described in news stories as "fruitless discussion with union officials to save the plant."
Industrial pollution and contamination have kept the property from being used or sold for other purposes.
"You never know how something small -- like that scuffle over the pay phone incident -- can have unintended consequences," my friend concluded.
Finishing coffee, getting up to leave, my friend's wife touched the sleeve of my shirt and laughed: "Don't let his libertarian comments, today, about the union fool you, Jim. He (her husband) was right in the middle of all that stuff and as big a (union) supporter as any of those other people."
Ironically, nearby Ft. Custer Industrial Park is today home for a huge, seemingly ever expanding regional DENSO plant, which makes auto parts for Toyota and others. Its non-union – like most plants in Ft. Custer Park – and pays a fraction in wages and benefits, relatively, to what Eaton's union employees made on 20th Street during more than 5 decades of that plant's existence.
Within the past year, Michigan has become a Right To Work state, over state capitol protests and demonstrations by union employees from auto plants, schools, hospitals.