April 23, 2014
'I Ain't No Rolling Stone'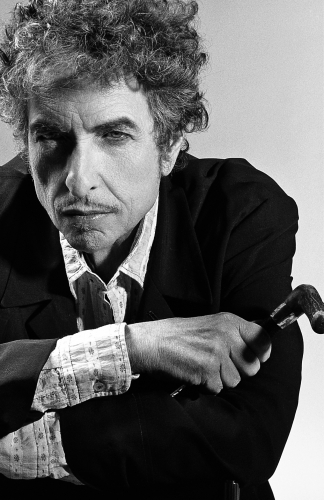 'I Ain't No Rolling Stone'
Various studies have hypothesized that most people are creative, do their best work, are at their peak – for only a few short years. And that the older we get, the less creative we are; battered down creatively by adulthood; bombarded by society's conflicting norms; distracted by the mundane.
Bob Dylan would probably agree with that assessment. Last night, I watched an hour-long documentary interview with Dylan – fairly recent.
"I wasn't no poet, no prophet. All I wanted to do was be Elvis Presley," he commented.
Dylan seemed genuinely perplexed about his early, best songwriting – Like A Rolling Stone (voted the best rock song of all time), All Along the Watchtower, Forever Young, Blowin In The Wind and others.
"I look back and read those lyrics now. Did I write those? Where the hell did I get those ideas, those words? The stuff is seamless, you know. It's really good. Beats the hell out of me," he said.