December 11, 2017
ON LISTENING: A Chicken In Every Pot?
on listening ....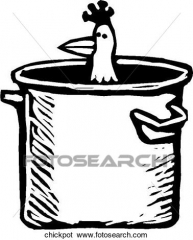 A CHICKEN IN EVERY MAILBOX?
by jim richmond
Off the wall humorist and author David Sedaris, in a recent book, said he finds most short story topics in his own life.
"No one could be as bad, as crazy as I've been," he told THE STRAND on BBC World Service Radio early one morning.
Sedaris said he wrote a,story about his mother dying:
"Then I wrote another one.
"And then I wrote another one.
"I realized I was writing too many stories about my mom dying. My readers were probably getting bored listening."
Truth is, our family life, colleagues and our friends are the quilted tapestry of our experiences.
Many of my Internet blogs, short stories and newspaper columns over the past 40 years are snipits, snapshots, near instant perceptions about people, places and personal experiences....near as they happen.
And I like to write about the good .... not the bad, the ugly in life ..... already a crowded closet of wringing hand writers.
Many of my reflections are but a handful of paragraphs, written on the back of an envelope after watching someone.
There is joy and satisfaction glimpsing common people doing uncommon good.
It takes attention to catch these moments. Listening to catch these words, stories.
And whether your Mom or a friend, active listening is an art and part, of loving or caring for someone. A singular sign of respect and value.

One of the most remarkable examples of such listeners was Dr. Robert Sparks, a distinguished physician, former Vice Chancellor of the University of Nebraska system and dean of the Tulane University Medical School. (He grew up on a small farm near Newton, Iowa where he is buried this day.)
Dr. Sparks was, when I first knew him, a program director in health for the W. K. Kellogg Foundation, and later its president and chief operating officer.
No matter how busy, he had time to discuss your work and, in an informal way, your health problems if they were interfering with your professional performance.
I remember the total attention, the listening skills, he applied and gave to people in work discussions.
About 20 years ago, I spent several days with Bob, who'd retired, by then, on the West Coast, but had briefly returned to Battle Creek for a
speaking engagement.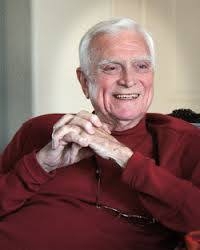 In failing health, he wanted to, so we slowly meandered by car throughout Battle Creek for several days.
He talked about his volunteer and career efforts with the Battle Creek Symphony, as chair of the Lakeview School Board, as a volunteer helping to revitalize the local health department, efforts to attract new family practice physicians to Battle Creek and, his role in development of what has emerged into the comprehensive Family and Community Health Center at Washington and Emmett Street.
(Bob laughed about serving on the Lakeview School Board, casting a dissenting, unpopular vote at a School Board meeting one night, and waking the next morning to find someone had stuffed a dead chicken in his mailbox.)
Most of what he advocated, the positive changes he helped happen in Battle Creek were never recognized publicly. (I don't know if he cooked that chicken for dinner.)
But he obviously cared a lot and quietly did a lot for Battle Creek over about 15 years ... and enjoyed retelling stories and challenges from the '80s. And, over the course of our two-day ride, I ended up admiring him even more, for his many questions about my own life, my children, changes in Battle Creek.
I kept in touch with Dr. Sparks regularly over his last two decades of life, and he called twice to visit for a moment from his San Francisco hospital room as death approached, this always optimistic man choking back a sob the day before he died in a hermetically, germ free sealed off intensive care unit.
We learn much from others, if we take time to listen and communicate.
I struggle, with my own aches and pains, unpaid bills, perceived slights and sorrow, to paying attention in a conversation, asking those second or third revealibg questions, with those I love, admire or care about.
Almost without exception, my best friends and loved ones listen when I need an ear, a smile, a word of encouragement.
There are people, all around us in daily life and on TV, with no capacity to listen.
They only know how to talk.
How boring that must be.