January 06, 2018
"Do'in The Mall Walk"
DO'IN THE MALL WALK
So, Lakeview Square Mall, here in Battle Creek, Michigan,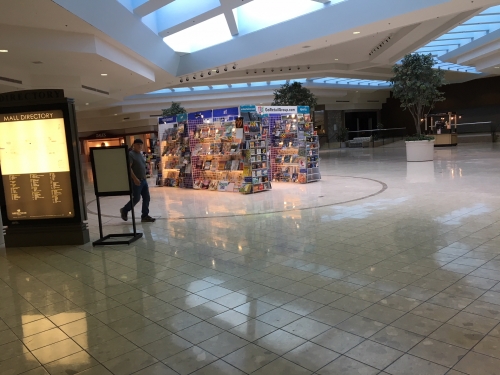 like many of its brothers and sisters nationwide, may have seen better days, lower store vacancies rates and more customers.
But Kathy and I decided to avoid the 6-degree weather and try the Lakeview Square Mall inside walk this morning.
I called ahead, and the Mall is open at the door near Dunham's Sports Monday-Saturday at 7 a.m., Sunday, 9 and then til 9 p.m. (The Mall itself opens at 10 a.m.)
At 10:30 a.m., not many shoppers, but quite a few seeming "pairs", mostly older types like us, walking the approx. .50 loop around the inside Mall a couple times.
The place is bright, clean, warm, interesting, fun.
The Mall's demise, to paraphrase Mark Twain, has been greatly exaggerated.
Still lots of nice, variety of shops for shoes, jewelries, clothing, a restaurant, movie theatre, Sears, etc.
And a nice walk.
Give it a try.
Or give me a call or e-mail and I'll take you on a test drive, 'er test walk.