June 21, 2014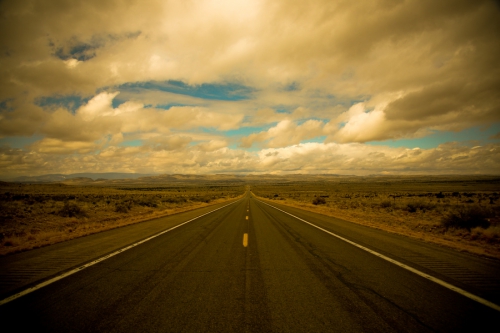 "THANKS FOR THE WONDERFUL RIDE!"
Sometimes you have to just let go of friends...even memories.
A friend of 44 years... who I worked with in another city ...educated... gifted...funny...writer and artist... now sends me racist, homophobic, ugly mean spirited unfunny political and other cartoons from his southwest retirement community ... bitter over what he didn't achieve, perceived workplace slights, and anger over people and a world today he refuses to examine or understand
Why make yourself so unhappy in the twilight years?
Lots of wonderful people and things to experience and appreciate today.
So a bit sadly, I just blocked his unhappiness and his emails from today and tomorrows.
Right before they turn off my oxygen, I DON'T want to say: "What a shitty world this was."
I want to smile up at my son, my grandkids, even the angel of death, and say: "Thanks for the wonderful ride!"
June 15, 2014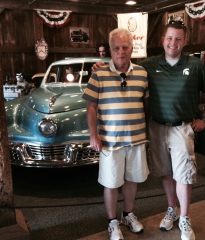 TWILIGHT ZONE YESTERDAY??
The old man, dressed in starched and ironed jeans, shuffled over to us, using a walker.
My son Joshua Richmond and I were standing near one of the famous Tucker cars at the Gilmore Car Museum yesterday in Hickory Corners, Michigan.
Josh and the octogenarian started chatting about the Tucker - a car way, way ahead of its time in 1948 and allegedly partly run out of business by competitors Ford Motor and GM.
I listened -- only half interested -- as they talked about the Tucker's rear-engined and rear wheel drive... perimeter frame for crash protection and many other safety features and innovations.
I was more interested in the old man..... his thin face, slightly bent nose, piercing blue eyes, unusual intensity and air of purpose and control.
He pummeled Josh with questions...and seemed surprised when Josh, in several cases, obviously knew more about the Tucker car than he did...
I said nothing when we then walked out onto the Museum lawn, but thought to myself: "That old guy looked EXACTLY like pictures of Henry Ford in his 80s." (Ford died at age 83, in 1947)
I casually asked my son: "What did you find out about that old man?"
He replied: "Only that he personally owns about 30 of the antique cars in this museum."
June 05, 2014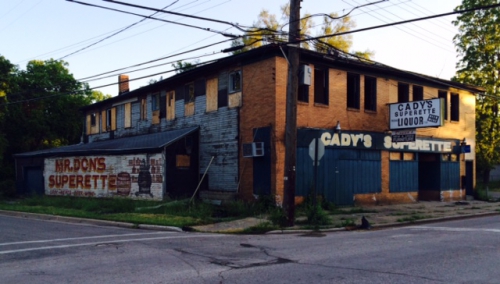 "They called him 'Mr. Don'."
by jim richmond
The building on the northwest corner of Angell and Hamblin streets is boarded up now, with windows broken out by vandals. In its last days, the store was Cady's Superette.
But there is more than one unusual twist to the property on this corner.
In 1945, it was the Battle Creek Beer Store, which Don Taft purchased and expanded into sale of freshly cut beef and grocery items.
It was then – as today – a poor neighborhood, and customers called Taft "Mr. Don," according to son George Taft, who I interviewed in 2005.
So Don Taft named the store Mr. Don's Superette.
In 1956, Taft opened his first fast food restaurant across the street from the grocery store, and originally named it Frosty Drive In, changing the name to Mr. Don's in 1960.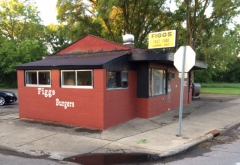 Until this past year, the small fast food restaurant still operated, open irregular hours and days, as Figgs Fast Foods, serving -- many local aficionados claim -- the best hamburgers to be found in Battle Creek.
Eventually, George Taft opened three Mr. Don's Restaurants, both successful and popular for their "cook-to-order" menus, featuring chili dogs, homemade onion rings, soup, the Big Don Burger, and biscuit with sausage gravy.
Restaurant locations were on East Columbia Avenue (closed), southwest Capital Avenue (now Nina's Tacqueria) and North 20th Street near Dickman Road. The last location is still in the Taft family.