August 17, 2017
Next Thursday Evening ... Free Concert ... Come on Out!!!!


Cereal City Concert Band Shares 30 Years
of Free Music and Civic Pride
By Jim Richmond
When the Cereal City Concert Band once again launches into its stirring rendition of The Stars and Stripes Forever, welcoming area music lovers to the free outdoor performance Thursday, August 24, 7 pm on Leila Arboretum's dramatic new outdoor Rustic Stage, it will mark 30 years of performances by this remarkable group of volunteer musicians.

And three of the original band members will be playing for their 30th year: Heather Lane Fowler, Kathy Philo and Gary Steiner.

Nine months of the year, the Band's 50-plus members meet once a week to practice, and then perform 4 seasonal concerts in October, December, February and April, with different musical themes carefully chosen by band members and Conductor Dr. Stephen White, who is also director of music and organ at St. Thomas Episcopal Church. The seasonal performances are in the Binda Theatre at Kellogg Community College.

The Cereal City Concert Band has evolved from a small volunteer group of Federal Center employees, who began playing in 1987 for Federal Center ceremonies and events. The original name of the group was Uncle Sam's Band, but the band's name and composition have changed over the years.

Today, the Band is a nonprofit charitable organization that relies on admissions, donations and grants to cover expenses and a small Honoria for the Band's music director. All other band members practice and perform for free. They include Federal Center employees and retirees, employees from such area businesses at Galloup and Kellogg, a lawyer, and area high school band directors.

"We're all different, but share a love of music and a love of performing," said Band member Heather Lane-Fowler. "That's what brings us together, motivates us to practice every week, and to perform and share music with area residents for free."

Lane-Fowler said the Band is unique in Battle Creek for its additional schedule of free concerts throughout the summer at a variety of locations, including an assisted living center, music concerts like Leila Arboretum's Leilapalooza, and for civic events in Ft. Custer Cemetery and other locations.

Even with an all-volunteer band, it's a struggle to raise the $3,000 to $4,000 the band needs each year for basic expenses. "We always spend a bit more money on marketing and expenses than we raise, but we want our concerts to be known and available to everybody in Battle Creek," she said. The Band relies on admissions, individual donations, and local foundation support.

Gary Steiner, another founding Band member, noted that just the day before being interviewed for this story, the Band had played its regular, free summer concert, spotlighting a jazz trio and singer, on the lakeside grounds of W. K. Kellogg's beautiful manor house in nearby Augusta.

"It was wonderful to see people of all backgrounds and ages, in this time of stress and political discord, come together to share an afternoon of music. It was a reminder that most of us in America are getting along, and going along our daily lives," Steiner said.

For more information on the Cereal City Concert Band schedule, or to donate toward the Band's annual expenses, go to: http://www.cerealcityconcertband.org. Lane-Fowler can be reached at: 269-962-2153.
----------------------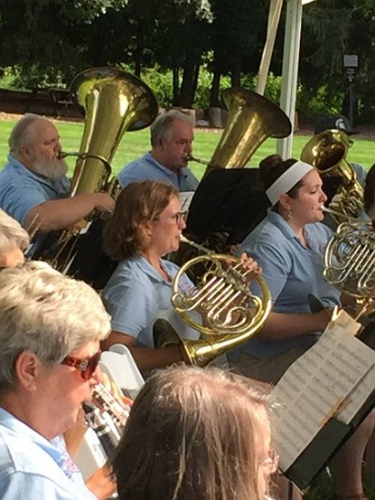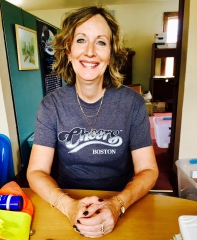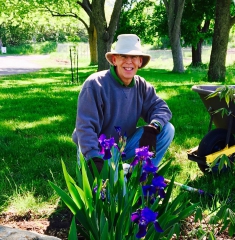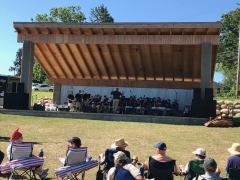 Photo Captions:
Cereal City Concert Band performing at this year's Leilapalooza Music Festival
Closeup of Band members performing
Heather Lane Fowler
Gary Steiner
August 16, 2017
Emphasis on Atmosphere, Quality Care, Safe Outcomes
At New, Independent Surgical Care Centers
By jim richmond
Right before wheeling me into the operating room Tuesday, nurse Karen (who ensured continuity and timeliness of care) leaned over the bed, nudged me to take a wide, black magic marker, and prompted, "Sir, please take this, and mark your initials on the wrist of the hand we'll be operating on this morning."
So, I took the marker, moved the plastic iv drip cord on my left wrist out of the way, and carefully drew the letters: J R smack dab, 100 percent in the middle, in the equivalent of 36-point type, on my right-hand wrist.
"Very good!" Karen beamed at me. She would stay with us throughout our visit and had been part of a one week before pre-op visit at my surgeon's office.
Now as way of brief literary back story, my specialist doctor had sent me to a non-hospital, independent ambulatory surgery center. And it was about as far from a hospital setup as you could find – even in this day of sometimes startling health care change for many Americans.
The surgery center was more like the lobby and Palm Court restaurant at New York's swank, beautiful-people Plaza Hotel, including a BIJOU Theatre to show new flicks while your relatives waited, big palm plants, first class, low back, cushy chairs, a coffee bar and gallery of small shops featuring pricey ties, gold-lettered t-shirts and knick-knacks, just like The Plaza.
The "back of the shop" was equally as efficient and inviting – 8 to 12 curtained corrals, for each patient in pre-op or recovery, and with more nurses, doctors, family members and traffic than the Meijer's supermarket shopping aisles on a Sunday afternoon. Except here everyone smiled, made eye contact and did not bump into your cart. And Karen kept track and us moving ahead to the actual surgery on schedule.
I was accompanied by my oldest son (the required Responsible Adult), me in the private coral's surgery bed, and watched over by Karen. Over the course of about 1 hr 15 minutes, she hooked me up to the iv and checked my vitals.
During that time span, I spent about 7 minutes in a brief repeat here's-what-to-expect- visit with my engaging, task-focused surgeon, and a 3-minute review with a thin, somewhat jittery anesthesiologist.
Many of you already know the end of this little story from my last Facebook page. The surgery went well. I'm home and headed back to work soon.
But in telling you about Karen the nurse, the black marker, and the "JR" written on my right wrist, I forgot one detail. She also asked my son if I had a (Do Not Resuscitate) on file. "If so, we can't take him. He'll have to go to a hospital, instead. Because we resuscitate everyone here."
That positive, optimistic outcome attitude is felt by and encouraging for patients. Of course, it's also a function of the ambulatory surgery center's mission within the rapidly, some would say ever changing American health care system.
The system is striving, struggling to bring down costs and to provide services in the safest, least intrusive setting for patients who do not require more intense and costly inpatient hospital care.
The new, independent ambulatory surgery center is the same and yet quite different from hospital inpatient facilities. Their relationships with the physicians and other health care providers can be different, and seem more collegial.
Patients reportedly receive more personal attention, better continuity of care, and patient infection rates are often lower than surgery and care in a large hospital.
Yet the ambulatory surgical center's physician specialists may do 6 to 10 operations, each of several days a week.
As patients, we want them, the total surgical team, to get all our own J Rs right, before reaching the cutting table.
That certainly proved the case for this guy known as JR.
==========================================
The author wrote this blog, voice to text, from a comfortable home bed, 3 a.m. Wednesday morning. His apologies for any typo or grammar oversights.
August 05, 2017
NIGHT FLIGHT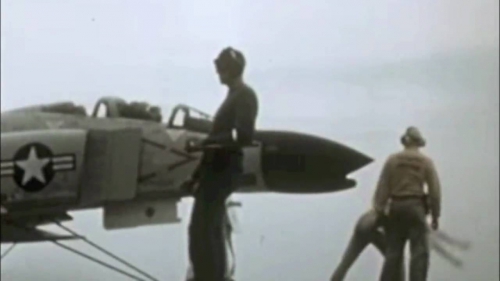 The Navy enlisted man interviewed the last F-4 pilot, fresh from a bombing run on the Haiphong ammunition dumps of North Vietnam, part of the US Air Force and LBJ's 'Rolling Thunder" campaign against North Vietnam targets.
The pilot had lost a wingman to an S-2 missile, distracted by a pair of Mig-15's set to engage the Phantom, and was still shaking, as he talked to the enlisted man, gulping a small white foam cup of day-old black coffee.
This would not be the story the enlisted man wrote, as editor of the carrier's morning newspaper, which would instead describe, half accurately, results of the night's flight ops.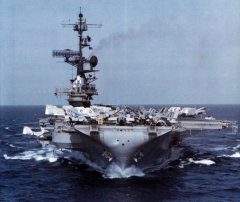 He finished the stories in his small cubicle, laid out the newspaper, with photos and a feature on a crew member from A-6 division, aviation supply.
The Captain liked to have crew features. Strike reports, if they didn't mention aircraft and pilots lost that night.
The Captain wanted the crew to feel good, while other U.S carriers' were beginning in 1969 to face inport protests against the Vietnam War by enlisted, and even a few officers.
The Captain would be up for Rear Admiral at the end of this deployment, the enlisted man knew.
Taking the newspaper's 8 dummy pages to the carrier's print shop, he waited for 3,000 copies to be printed, and then spread out with helpers to distribute to some 380 spaces in the carrier, from hanger deck to the Captain's at-sea cabin, along with the hot, humid, smelly crew berthing areas with their 6 racks high of sleeping enlisted men, then thru "officer's country" of small, two-person berthing cubicles, and finally to the mess deck.
He was older, at age 24, of most carrier enlisted crew, and solitary in his off-time activity and behavior.
Why hadn't he heard from her for 5 weeks?, he thought, climbing over hatchways and up metal ladders to the flight deck, now in pitch black darkness.
For after aircraft night recovery, the carrier had turned into the wind again, flight deck near empty as the huge ship, one of the oldest in the US Navy, plowed through South China's heavy seas at 26 knots.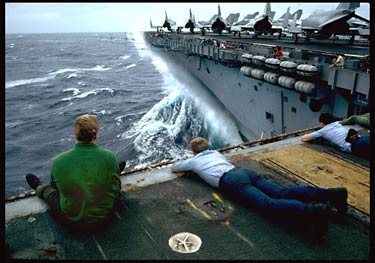 He liked to walk out, on the 3 football-fields-long flight deck, stopping near the very front tip of the carrier, then leaning into the cool wind, spreading his arms like wings, as if he was flying out and up over the huge Pacific waves that were crashing against the carrier's bow.
Then a loud speaker from the "island" bridge yelled he was to close to the edge.
And he was. On purpose.
August 01, 2017
NIKO, THE 'WONDER DOG,' THINKS
HE 'OWNS' LEILA ARBORETUM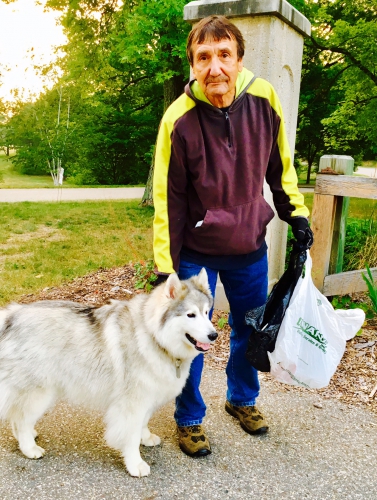 Barely daybreak today, but Terry Major and his aristocratic Siberian Husky, "Niko," are already busy in their day volunteer effort, walking the 72-acres of Leila Arboretum, picking up trash, left behind by Arboretum visitors.
Last Saturday, the Arboretum had more than 6,000 visitors for the Leilapalooza Music Festival, and Terry said he and Niko spent nearly 5 hours picking up trash Sunday morning, and 2 hours Monday.
Leila staffer Jim Richmond, who walks the Leila 1-mile loop most mornings around 6 a.m., said Terry and Niko have been volunteering their daily trash pick for more than 5 years, and Niko has grown to think he "owns the Arboretum and considers its home."
Recently Richmond asked Terry and Niko to walk up to the Leila office for a minute, so he could get them a supply of large trash bags.
"Niko came right in (the office), and proceeded to visit every room. He went upstairs to check things out, then the first floor and then the basement. I guess he felt we were doing a good job keeping the office straight," Richmond said, smiling.
For such a large, and in some ways imposing animal, Niko knows no enemies, everyone is a friend for him at Leila.
"He rushes over to me, runs between my legs, then sits down for petting," Richmond added. "I call him Niko The Wonder Dog."
Man and his dog are also wonderful volunteers.
Terry Major is a "major" reason Leila looks so spanking clean and welcoming for hundreds, and sometimes thousands, of daily visitors.
Say 'hi' if you see them in the Arboretum. They will.