September 09, 2014
Boomer Dating In The Internet Age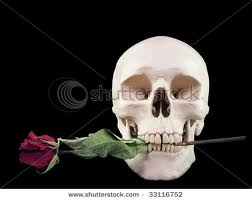 Boomer Dating In The Internet Age:
A ROSE AND A RASPBERRY


Yesterday, a national news outlet carried a piece asserting that an estimated 1 out of 4 males on one of the largest Internet Dating Sites has been convicted of a felony.
This 'boomer' dating in the Internet Age is like trying to find out if that "great used car buy," is the real deal or a leftover from the New Orleans flood.

Not long ago, I was talking with a nice gal on the phone, met on the "Single Seniors Meet" website.
Her photos breathtaking. They showed her posing jauntily before the Gate of Heavenly Peace in Tiananmen Square, and lounging in the sand on the Star Wars movie set in Tunisia.
She suggested I might visit in her southeast city and "even think about going to Sicily" next October.

In perhaps 15 email and phone conversations, we chatted exclusively on two topics: 1) her pets; and 2) the PGA Touring Golf Pro she lived with in the '70s.
"You can Google him on the Internet," she said. "He was a real star."

I nudge the conversation to books read, favorite foods, politics (the
Death Star topic), best cities, grandkids.
It was like trying to get the cat out from under the bed.
One night, we were talking (again) about the new "Luxury Microsuede Snoozer Dog Car Seats" and "Thunder Shirts" for anxiety disorders, she's recently purchased for her four Doxies.

"Did you Google (insert golfer's name here)?"

"Yes," I replied.
Turned out I'd heard of the guy. He won the first Tournament of Champions and a number of chickenandpees regionals, but was best known for his gambling and wearing a rose between his teeth on the final four holes of a PGA tournament.
The profile listed his current age as 90.

Suddenly, the phone went quiet: "I've something to tell you," she near whispered, a bit breathless, and I wondered if she wanted to talk a little dirty, or I guess what they call today "phone sex."
"It's the age thing."

"The AGE THING?," I asked, thinking about her Golfer paramour's.

"Yes," she replies, "you know my profile says I'm 66." (Long pause.)
"Well, I'm a little older."
"Oh, how much?" I asked, like someone afraid to hear amount of the car transmission replacement bill.

"82," she says. "If I'd posted my real age, no one would've replied."

I poo poohed it all, trying to make us feel comfortable again.
"I'm glad we got past THAT," she said, obviously relieved.

Now about those breathtaking photos.