August 29, 2014
Men's 'War' Stories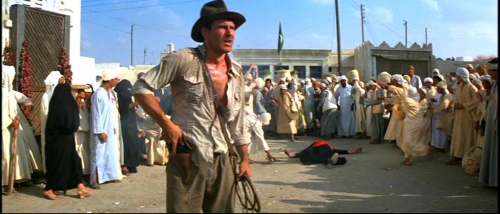 Men's 'War' Stories
"I'm not surprised George had the affair," my female friend said. "He found someone new who'd listen to and appreciate his war stories."
George, married 40 years to Sue, had been caught through credit card receipts, having an affair with a young office assistant. They'd been working long hours together on a business deal and evidently pursuing each other around bedroom posts at the "Wee Hours Motel."
My friend's hypothesis is that many older men like George have little left, late in life, but their ego and their "war stories," that they'll shamelessly repeat to near anyone who'll listen.
"I'm attentive and smile, when my husband starts on one of his war stories to others at a social dinner," she continued. "At home, I pick up the newspaper or leave the room. He could be talking to a fence post. In fact, he'd tell the stories to a fencepost."
She claimed wives also routinely hear spouses take their rather mundane life experiences and turn them into grand adventures worthy of Indiana Jones in Raiders of the Lost Arc -- embellishing with fictional details to make them more interesting, self important.
"You know what I mean," she said, "like how they'd tripped out on Acapulco Gold at Woodstock when they'd really watched Woodstock from a bar stool and TV set in Akron, or been a combat platoon 'point man' in Vietnam, when actually they got shot in the ass on third day In-County and shipped permanently stateside with a band aid and a Purple Heart."
You seem a little angry. Does this topic touch too close to home? Don't women have war stories? I replied.
"It's different with us," she said. "Women may dominate conversation but we're interested in relationships, small, daily living stories. We don't have to talk about bagging an 8-point deer or a 28-year old office assistant."
She stared into my eyes, winked: "Bet you got war stories. Don't you, Jim? Any 28-year old assistants behind those glasses?
Hey, Jim?"
Me?, I replied, pausing to take a slow, languid bite out of my Ritzee oliverburger.
Well, there IS a good one about breaking my leg, at age 14, tee-peeing my girlfriend's house in the rain. One about living up the street from Janis Joplin in San Francisco. Interviewing Michael Caine and being an extra in a war movie in the Philippines.
Let me tell you the one about Chinese Police knocking on my door in Hong Kong…