August 09, 2014
" I gotta do 2 with my trainer."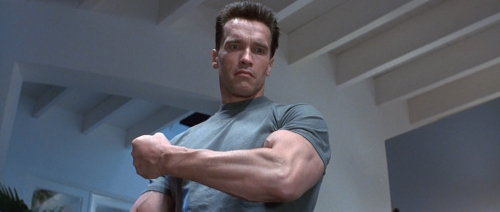 "I GOTTA DO TWO (2) WITH MY TRAINER"

In the past month, three people have casually mentioned to me they had a "personal trainer." As in, "I'll call you back, I gotta do 2 (hours) with my trainer."

I perhaps unfairly imagine these trainers as beefy, buff, Vaseline gleaming, glowering, horse teethed versions of erstwhile actor and WWF wrestler Duane ("The Rock") Johnson, or perhaps no nonsense Arnold Schwarzenegger before he thought he could run America's largest state, and diddle the maid's skittle while Maria was doing the TODAY Show.

I thought personal trainers only worked with people like Brad Pitt, Angelina Jolie, George Clooney or Holly Hunter.
Now I find out lots of folks have trainers to help buff up those quads, and generally feel better about themselves.

Even to help keep a watchful eye and say "no no" over your bad lifestyle habits.
Well, I don't want Arnold looking down at me and smirking: "OK, Jimmy. Five more reps. And I'll be back to check."


With my luck, the "trainer" would also probably insist I put back that half gallon of All Natural Bryer's Peach Ice Cream, more rarely available in Meijer's (except August and September) than Hank and Lena Meijer (may they rest in peace).

And, I keep remembering what messy hell John Travolta got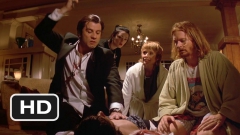 himself into trying to be a trainer for Urma Thurman in PULP FICTION.
I can stand corrected and try to be more open minded about all this...

Meanwhile, think I'll have another little bowl of that Bryer's Peach before bedtime.