June 25, 2017
"WHEN THE NEVA THAWS'
by jim richmond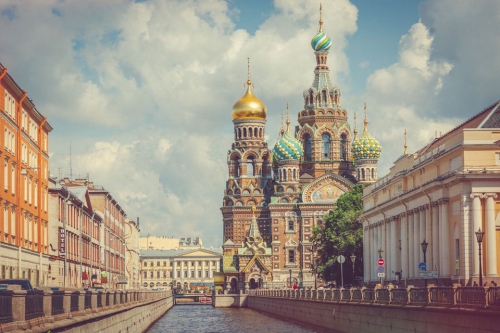 Snow blanketed the ice-covered Neva, as the couple strolled arm in arm across the Kamennoostrovsky Bridge, then glancing in expensive Western style shop windows on Nevsky Prospect.
"You like Piter. Don't you? You keep coming back and back," she asked, snuggling close against the howling wind coming down from the Gulf of Finland.
"Is Hermitage why? The ballet? Or me?"
"Ah, Hermitage is always a favorite, the ballet, in your lovely St. Petersburg," he sidestepped. "This trip, the guide took me in back rooms, the Nazi advances shot holes where paintings had hung."
She went on about their seeing magician David Copperfield, the same restaurant the night before, in town for a performance.
"You know he's really Russian," she said proudly, "David Kotkin."
Tugging playfully at his coat, she laughed and said, "Are we getting engaged, soon?"
"Americans take these things slowly. Perhaps when the Neva thaws, he replied.
June 19, 2017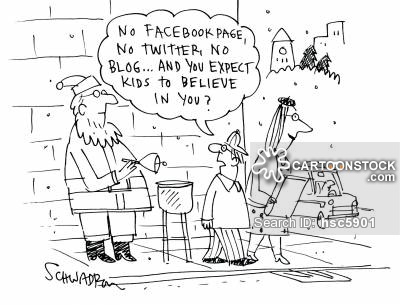 HOW DO I KILL THE TWITTER MONSTER?
by jim richmond
Somewhere in the dim recesses of time and memory, I must've signed up for Twitter.
Now it ranks up there with sore ankles in the morning, telephone sales calls at 6 PM, no return calls from civic poo bas, and the lady right ahead with 85 grocery items in the "12 items or less" checkout line at Meijers.
All I get on Twitter is a constant overflow of high school GOAT zingers from the last sports reporter standing at the Battle Creek Enquirer newspaper, and City Neighborhood tweets about lost dogs and uncut grass.
In fact, there's so many of the latter, I wonder if a gnome sits in the closet of the city manager's office, cranking out these tweets from 8 to 5.
If anyone can tell me how to get rid of Twitter, I'll be all a Twitter.
Thank God I didn't tweet up with The Donald.
June 12, 2017
"IT'S NOT YOU, IT'S ME."
by jim richmond
If you live long enough, and are involved in enough serious relationships, a woman will one day give you the bad news about wanting to breakup by explaining, "It's not you, it's me."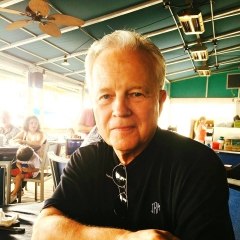 The first time it happened, I was relieved. After all she told me it wasn't MY fault, it was HER fault! Whew! Somehow less painful.
Talking with a male friend after the first experience, he laughed, "You fool! That's what women say to let you down easy!"
Of course, words can be deceiving whether spoken or written. Whether public or private. By people directly or on TV or the printed newspaper or book page.
We are more and more aware that personal discretion and personal discernment, and broad intellectual inquiry by ourself is necessary.
That discernment applies (outside of political news) most about books. Both their selection and reading.
A good example is that paragon, pinnacle of literary influence: The New York Times Review of Books (NYTRB).
It's always, (well 60 percent of the time), fooling me by giving good reviews to b-a-d books. Which I buy for my Kindle.
2016 was particularly a bad year for my NYTBR relationships.
The NYTBR Section let me down so many times, I started reading semi-trashy Preston, Child crime thrillers instead. Not "serious reading," but predictable. Like buying a Ford F150 instead of a Dodge F1500.
Here are the worst NY TIMES recommended clunkers from last year.
Or was it ME, not THEM?
Worst NY BR Books of 2016
1. The Zookeeper's Wife
2. A Man in Moscow
3. Hillbilly Elegy
4. The Six
5. Beneath A Scarlet Sky
6. The Dime
7. On The Move
8. The Black Widow
9. Proof of Heaven
10. Shattered
(To be fair) Best NY BR Books of 2016
1. When Breath Becomes Air
2. The Undoing Project
3. Valiant Ambition
4. Coming Apart
5. The Sympathizer
6. The Nightingale
7. Genius, The Life of Richard Feynman
8. The Fellowship: Frank Lloyd Wright
9. The Widow
10. Sharp Objects
June 11, 2017
LIFE'S LAST CURTAIN CALL
by jim richmond

Not long ago, a friend asked me to write an obituary. I interviewed the person and then wrote the obituary, which ran to 5 or 6 pages.
People are often shocked by how much a newspaper obituary costs. (It's one of the last profit centers of the Battle Creek Enquirer, according to its former executive editor.)

Trying to think ahead, at 72, and wanting things to go easy after I die, I wrote and sent my son my obituary. I thought I should do that anyway. (Most of my relatives think I've just drank beer, changed jobs, read books and changed wives.)
I think everyone should write their own obituary. Some would want and need one paragraph. Others would include everything from Ducks Unlimited Membership to the Rotary Club Presidency. After all, it's both a personal catharsis, and formal reference/record of existence as well as death.
(No need to talk about what I might have accomplished or impact. That seems a very subjective thing to me.)
Still, wouldn't it be nice, I thought, if we could all be Tom Sawyer, attend our own funeral and hear the minister say nice things about us? And if that's not possible, couldn't we all at least see our obituary published before we die.

Now with the cost of newspaper obits, where and what are our options?
Perhaps Facebook? (I know, you're thinking, there are already many obituaries on FB, they're just not usually in one post.)
But here's mine. I figure it will reach all, and more, friends than a newspaper obit.
If it catches on, Mark Zuckerberg will figure out how to make it a profit center.
Now I'm going to sit here all day, drink ice tea, and think about whether I want to come back as a bird or a plant.
James M. Richmond
James M. Richmond, __, of Battle Creek, Michigan, passed away June , 20__ at home, following a short illness.
He was the first full-time president/CEO of the Battle Creek Community Foundation, a vice president and Battle Creek program officer for the W. K. Kellogg Foundation, first president of the Frey Family Foundation in Grand Rapids, Michigan, and president of the Greater Greenville Community Foundation, South Carolina.
Richmond also was president/ceo of the Humane Society of Southcentral Michigan, and most recently was part-time staff member and fundraising consultant for the Leila Arboretum Society in Battle Creek.
From 1968 through 1970, he served in the United States Navy, and made combat deployments off North Vietnam aboard the attack aircraft carrier USS Coral Sea (CVA 43).
He served on the District public relations staff of the Metropolitan Community Colleges (Kansas City) in the early 1970s and was engaged in the development of its three new campuses. Richmond also held similar positions with the District staff of the three-campus Cuyahoga Community College, Cleveland, Ohio.
Richmond was born September 8, 1944 in Kansas City, Missouri, the son of Charles E. and Mary H (McNamara) Richmond. He attended Our Lady of Perpetual Help (Catholic) school, and was a graduate of De La Salle Academy, both in Kansas City.
He earned a bachelor's degree in English from the University of Missouri-Kansas City, and master's degree in business from Nazareth College, Kalamazoo, Mi.
He was preceded in death by his parents. Family members surviving are: twin brother John W. of Albany, Missouri; sister Martha Ann (Borkowski) of South Bend, Indiana, and sons Joshua C., of Williamston, Mi and Scott A. of Columbus, Georgia. He is also survived by two cherished grandchildren, Gabriella and Jackson and daughter-in-law Kristina K. Richmond, all of Williamston.
His remains have been cremated. No memorial service will be held
June 10, 2017
BYE BYE MISS AMERICAN PIE
by jim richmond
The number of Americans who would be upset if their son or daughter married outside their political party has tripled in the last 20 years, according to sociologists.
"Mom, dad, I want you to meet Billy, The love of my life and we're going to get married!"
"Tell us a bit about his family and where Billy went to school, sweetheart."
"Oh, mom. Billy has a doctorate degree from Harvard, in quantum theory. And his parents are the third most wealthy people in United States. Give 45 million dollars every year for breast cancer research, child Abuse prevention, and spay neutering, adoption of homeless cats and dogs."
"Of course dear, I bet you can tell daddy and me that they also voted for The Donald and want the radical Muslims and the illegal aliens deported from America as soon as possible."
"Not exactly mama."
"Oh Pumpkin, we're gonna haft to talk with the pastor Sunday next."
June 09, 2017
Polly Taylor:
Living Life by Simple Rules, and To The Fullest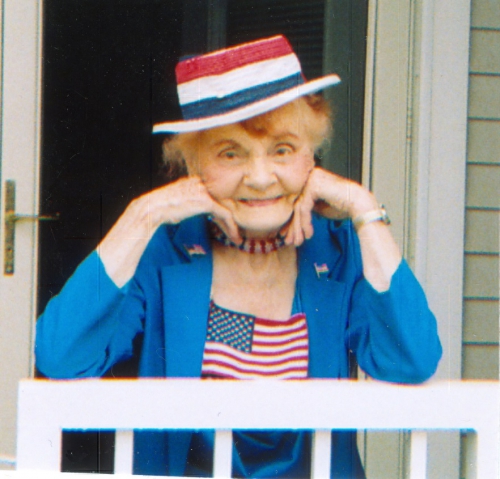 Figure 1 Polly Taylor on her apt porch at Northpointe Woods. She loved hats and 'giving out hugs' to everyone.
By jim richmond
The last thing Polly Taylor wanted was to go quietly into the night without family, or celebration.
And so her passing was a time of celebration, as well as dying.
Two daughters and three granddaughters spent that last day with Polly, as she lay in the hospice care room bed, having just weeks before celebrated her 100th birthday, this final time, with vital signs weakening, still conscious, looking around at family, holding, squeezing and kissing their hands.
Polly's granddaughter Wendy, a university professor of voice, sang to Polly most of her final hours.
Mrs. Taylor, was barely 5 feet tall, with beautiful red hair, a small woman who radiated a love of life and people, according to daughter Teresa McCleery, in a recent interview.
Teresa had spent the prior two weeks reading to her Mom. Over her long lifetime, Polly, herself, was a voracious reader of books and poetry, and compiled her favorite poetry and greeting card sentiments in six, well-worn and referenced poetry notebooks.
"Mom would go to them (the notebooks) in times of trouble. They gave her peace because they dealt with themes of love, friendship, family, caring," recalled Teresa. Polly would also extract and use notebook passages on cards to individual family members, and kept record of when and to whom she sent each passage or poem.
Polly was a bit of a free spirit, raised in a Baptist Minister family in Hillsdale, Michigan, striking out at age 17, determined to work and save her money to attend Michigan State University, where she was to eventually meet, and later marry John.
Figure 2. Polly and John Taylor. Early years.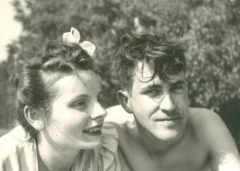 Polly and John owned and operated Capital Florists on N.E. Capital Avenue in Battle Creek.
She was known as a superb wedding floral designer, working with the brides-to-be to match flowers with bridesmaid dresses. Polly would sometimes speed between 6 or 7 wedding sites on a Saturday.
"Capital Florists was a real partnership. Dad was business-minded. Mom was the creative one," said Teresa.
Also raising the four children, Sandy, Barbara Thom and Teresa, Polly believed in a clear, practical philosophy: "Life doesn't have to be that hard, follow the simple rules, be kind to each other," remembered Teresa.
Still in their mid-50s, John and Polly decided to retire from the business and pursue what had been a favorite family activity -- travel. They traveled for more than a decade, often with youngest daughter Teresa, across the globe "for the learning of it," visiting some 65 countries, from the Holy Land to the South Pacific, Asia to Australia.
John died in 1998. Polly would spend her last 10 years living in the NorthPointe Woods retirement community in Battle Creek. She was known for her many hats and for "giving out hugs" to everyone.
In those years, and as the most geographically accessible, adult child, Teresa would visit her Mom daily, taking her to music and art events, reading to her, and on car rides about Battle Creek.
"Mom especially liked stopping on the overlook in Leila Arboretum, and appreciating the field of yellow daffodils that roll like a summer carpet down the hill to the (Arboretum) fountain," Teresa said.
Much as Polly and her family celebrated life and love on that last day, August 13, 2015, she asked that her cremated ashes not just be put in the ground or part of a mausoleum, Teresa said.
Following Polly's wishes, and as she lived life, her ashes were spread in Australia, Caribbean, the Pacific coast of California, Arizona, Mississippi River, and with her children and grandchildren in Wisconsin and Michigan.
"Mom wanted to be, and is all over the place," Teresa laughed.
Generous supporters to many Battle Creek charities during their lifetimes, John and Polly Taylor also left substantial charitable bequests in Battle Creek, including to the Music Center of Southwest Michigan and the Leila Arboretum Society.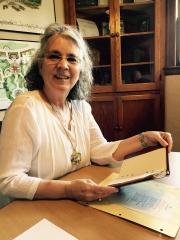 Teresa McCleery with one of her Mom's poetry notebooks. (Photo by Jim Richmond)
June 06, 2017
OUTBREAK OF AUSTRALIAN LICORICE DISEASE THREATENS BATTLE CREEK MALES
An outbreak of the dreaded Australian Licorice Disease (ALD) has reportedly struck the Battle Creek, Michigan area, according to the U.S. Center for Candy Related Addictions (CCRA), Atlanta, GA, and is allegedly responsible for long hospital ER lines of men complaining of belly bloat, uncontrollable midnight cravings, and using personal money allocated for food and clothing instead to acquire the small, shiny, rare chunks of chooey, semi-sweet licorice.
"We're shocked this addiction may now reach to the highest echelons of Battle Creek government as well as the very lows of poor old people identified as living on the near South Side (of Battle Creek)," said a CCRA expert on the disease's genesis and spread first in Australia and now in the little American midwest town known instead for health promotion and nutrition.
The Australian version of the licorice is unique, addicts assert, currently available at relative high prices and at limited locations in Battle Creek.
"Oh My God," one wayward soul inappropriately blurted out, "I'd rather have 15 pieces of Australian licorice than a piece of Daryl Hannah."
There have also been several unconfirmed cases of wives enticing their husbands to try the licorice, making them susceptible to no-contest divorce, binge licorice-and-group-sex parties, to vote for Hillary Clinton or convert to the Republican Party in exchange for licorice money.
"I can't tell you how dangerous this affliction can be," said an unnamed but high-ranking city official.
Another Battle Creek resident, interviewed for this story in the Lakeview area exclaimed: "I've been trying to break this habit for years. I'm hoping the City Fathers (and Mothers) will address this problem."